Cyberpunk 2077 to get a "more robust" upgrade on PS5 and Xbox Series X that's also free for all owners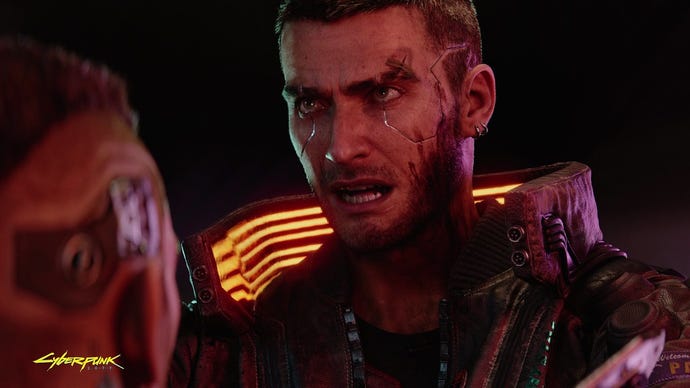 CD Projekt Red plans to enhance the next-gen version of Cyberpunk 2077 further.
Cyberpunk 2077 developer CD Projekt hosted a short conference call following news of the game's delay to clarify a couple of details and answer some investor questions.
More specifically, the developer touched on its approach to next-gen and how it plans to handle the upgrade process. Now that the game will presumably be releasing closer to the launch of PS5 and Xbox Series X, CDPR said Cyberpunk 2077 will look better on next-gen platforms on day one.
But that's not the end of it. The developer is also working on a more robust upgrade to take better advantage of next-gen hardware. That will arrive in the form of a patch for PS5 and Xbox Series X. This patch will arrive at some point after the launch of the game.
Another key detail worth noting is that anyone who owns the game on PS4 or Xbox One will get a next-gen copy for free within the same console family, as well as that future upgrade.
This is great news for anyone looking to pick up the current-gen version of the game, but it's also a relief to see that CDPR is committed to offering the same hassle-free transition across both platforms. Unlike Microsoft, Sony doesn't have a unified approach to these sort of upgrades.
Cyberpunk 2077 is out November 19 on PC, PS4 and Xbox One, and on PS5 and Xbox Series X when they are available.