Clueless Gamer Conan O'Brien takes on Far Cry Primal with PewDiePie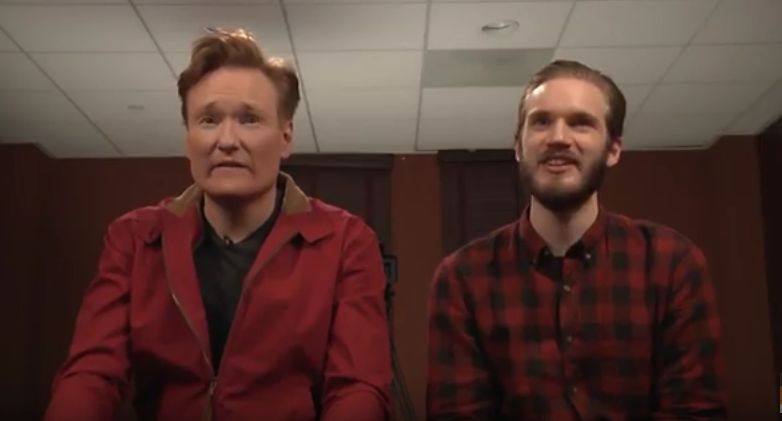 What you get when you cross a popular YouTube personality, a prehistoric video game, and Conan O'Brien? A lot of yelling and badger antics in the latest Clueless Gamer segment.
As usual, Conan's not very good behind the controls, especially when flying around as an owl in Far Cry Primal. But he's pretty good at setting his pet badger on enemies and game.
PewDiePie doesn't seem to get some of Conan's jokes, but some he dropped are rather regional or generation specific. You know: digs at Ed Asner and Larry King.
Anyway, be sure to check it out.
Far Cry Primal is out now on PS4 and Xbox One. It hits PC on March 1.