The Division has 9.5M registered users, "exceeded" expectations - Ubisoft FY16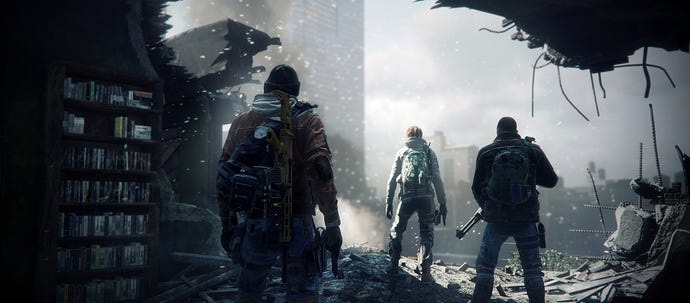 Thanks to The Division and Far Cry Primal, Ubisoft's fiscal year 2016 ended on a high note.
The Division has 9.5M registered users and has "exceeded" expectations -Ubisoft FY16
The releases of The Division and Far Cry Primal were the most successful new videogame launches ever and the best performance ever for a game released in the month of February, respectively.
This is according to company co-founder and CEO Yves Guillemot, who said performances delivered by both games "exceeded expectations."
The Division currently has 9.5 million registered users, and active players are playing the game an average of three hours per day. The Season Pass also has a 20% attach rate.
"These successes resulted in our digital segment outperforming our targets for the fiscal year and positively impacted our profitability," said Guillemot in a prepared statement.
"We have considerably strengthened our portfolio of owned brands. For example, we have tripled the audience for Far Cry, doubled it for Rainbow Six, and launched The Division and Watch Dogs which were the first and third-largest releases ever for a new video game brand."
Rainbow Six Siege doubled its audience with daily active users (DAU) at 60% of peak DAU four months after launch. Ubisoft said the shooter's performance compared with industry standards is a "clear illustration of the exceptional retention power of the game's multiplayer mode."
The firm also noted in the financial report the audience for Far Cry tripled with the release of Far Cry Primal in February.
For fiscal year 2017, Ubisoft reiterated its slate of games on tap: Ghost Recon Wildlands, the new Watch Dogs title, South Park: The Fractured But Whole, For Honor and a new triple-A title in the works.
Current information on the aforementioned games are through the links above.
The Numbers
Full-year sales for fiscal year 2015-16 totaled €1.39 billion down 4.8% year-over-year (yoy) but higher than the recently revised target of €1.36 billion.
Sales for the fourth quarter came in at €624.9 million compared to €169.9 million yoy, which is a jump of 267.7%.
The digital segment amounted to €446.7 million, up 16.7%, and accounted for 32% of total sales compared to 26.1% during fiscal year 2014-15.
Ubisoft also saw a 45.6% uptick in back-catalog sales to €354.6 million, led by sustained sales from its franchises as well as digital revenues.
The back-catalog represented 25.4% of total sales in 2015-16.