Borderlands 3: Bloody Harvest Shift Code unlocks Halloween Vault Hunter Heads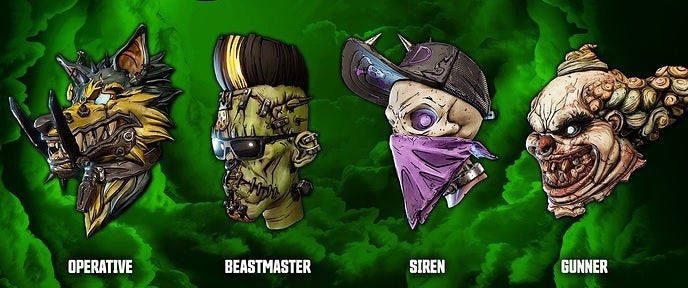 The Borderlands 10th Anniversary celebrations have come to an end but there's a new Shift Code to redeem to net you some spooky loot.
Thie latest Shift Code is available until November 5 and rewards you with some Halloween-themed Vault Hunter Heads. Once redeemed, you'll receive a message in-game that contains the spooky heads.
The Shift Code you need to enter is: K9W3T-BJZ59-B9SHB-6B3JT-T9CFF.
The new endgame activity, Takedown at Maliwan's Blacksite, will be coming to Borderlands 3 on November 21. It's going to be the most challenging content yet as you face off against elite enemies and new boss fights.
You can check out the rest of the Borderlands 3 Bloody Harvest challenges here, including how to start the Descent into Heck mission and complete the Pumpkin Puzzle.
For more on Borderlands 3 here's how to get free Golden Keys with Shift Codes, farm Eridium, and a look at some of the best character builds we've seen so far.
There are a lot of great legendary shotguns in Borderlands 3, like the Conference Call Legendary Shotgun. There are also a lot of easter eggs to find, like the Rick and Morty gun, the Destiny Dinklebot Easter Egg and Loot-O-Gram, Lord of the Rings Easter Egg and Balrog fire-whip gun and the One Punch Man gun.