Borderlands 3 Shift Codes: How to get free Golden Keys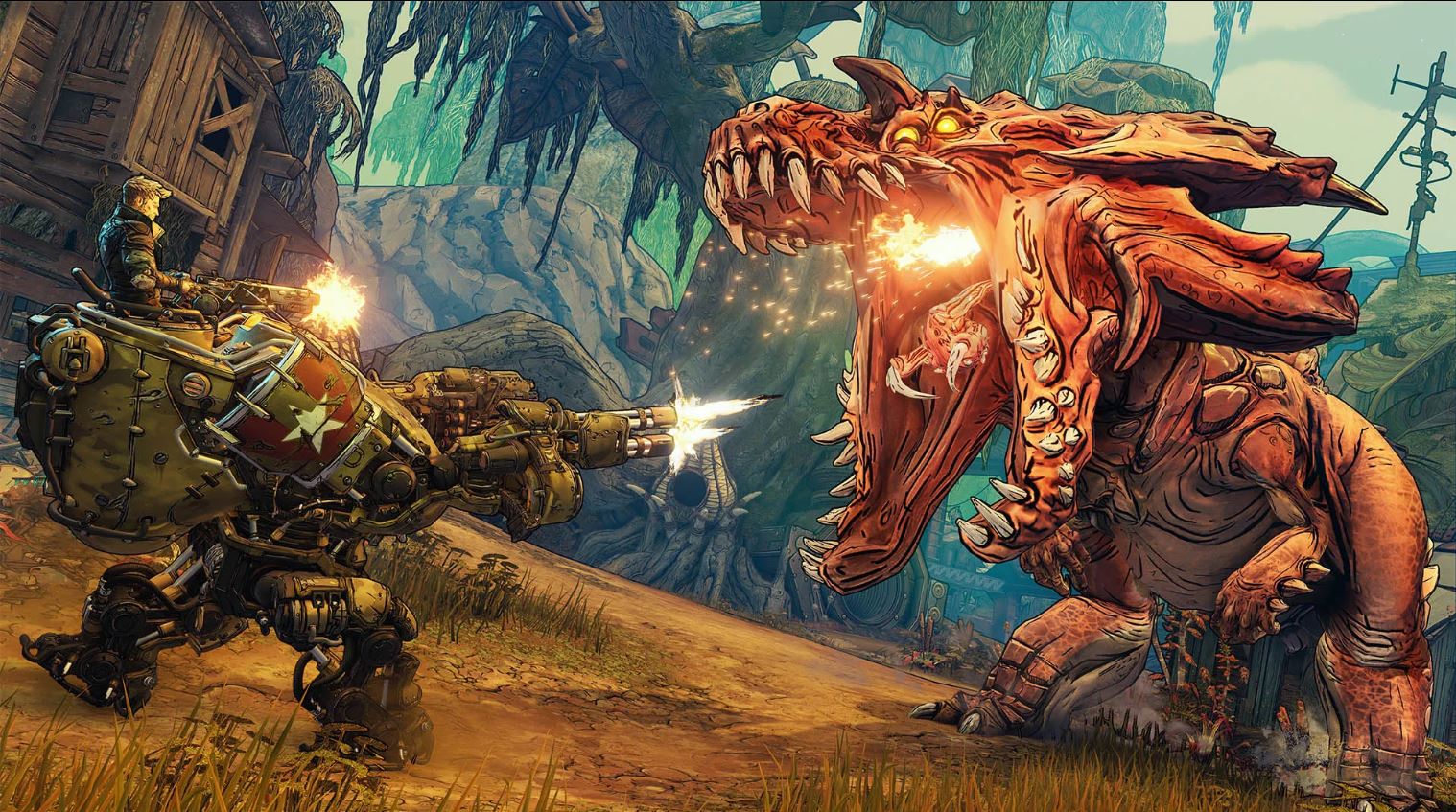 Borderlands 3 has moved into top gear, with new hordes of enemies waiting to feel the force of the Crimson Raiders and their arsenal of more than a billion guns. Alongside its launch Gearbox has introduced a new way to transfer loot into your game: Shift Codes. You enter these codes at special sites online to move rewards from your linked account to your character.
While the default characters have their own signature looks, who doesn't want to adventure in style with some unlockable skins? And you can also score some free Golden Keys to grab some easy top tier weaponry.
While the quantity of loot in Borderlands 3 is readily apparent, it's the top quality stuff that you really want - legendary equipment.
The loot in Borderlands 3 is divided up into different tiers based on colour: white is the lowliest of the boomsticks, usually only having basic abilities, while orange legendary items have all sorts of crazy bonuses, and their own flavour text.
Here's how to snag some free Golden Keys in Borderlands 3 to grab some easy legendary loot and use Shift Codes to snag in-game items!
Borderlands 3 Shift Codes - Free Golden Keys
Thanks for this tip goes to our friends over at Arekkz Gaming on YouTube - who just hit over 1 million subs - so watch below for a run-down. Otherwise, we'll write out the instructions underneath:
For this to work you'll need an internet connected device - much like the one you're accessing this page on, in fact - to enter some codes for around 6,750 "Shift Points" and at least 3 guanteed Golden Keys.
To start the process head over to the Shift website, which is linked here.
Log in with your username and password of your desired platform by clicking the links at the bottom - eg. sign in with PSN if you want to redeem the rewards on PlayStation.
You'll then need to create an account with a real email address to click the link in a confirmation email.
Once inside, click "Gaming Platforms" on the menu on the left and double-check that your desired platform is linked.
Then head to the fifth menu item, "Rewards", and enter the code: ZFKJ3-TT3BB-JTBJT-T3JJT-JWX9H
This grants you three free Golden Keys when you next log-in to your game. You get to choose whether to redeem the code in Borderlands 2 or 3 - choose Borderlands 3!
To activate them in-game, press options to go into the pause menu, go to "Social", then tab across to "Mail".
You can then visit the golden chest on Sanctuary to get your sweet loot!
There are five more single use codes that you can enter as well, each giving you a single key:
9XCBT-WBXFR-5TRWJ-JJJ33-TX53Z
HXKBT-XJ6FR-WBRKJ-J3TTB-RSBHR
Z65B3-JCXX6-5JXW3-3B33J-9SWT6
ZFKJ3-TT6FF-KTFKT-T3JJT-JWX36
ZRWBJ-ST6XR-CBFKT-JT3J3-FRXJ5
Borderlands 3 Shift Codes List
As well as the free keys, there are a ton of codes that unlock points that you can spend on cosmetic in-game items as well as weapons.
To redeem the Shift Points, you need to head to a different site - the official Borderlands 3 site - which is linked here.
On the top nav, click "Shift" on the right, then sign in to the account you created earlier.
Once that's done, click on "Shift" again, then "Profile".
You now need to sign into the Vault Insiders Program by confirming your details.
Now, hover over "Shift" for a final time and click "Redeem Codes".
Scroll down to where you can see "Vault Codes" and "Email Codes", these are the two boxes we're interested in.
You can now click on either of these boxes and copy/paste the following codes for in-game rewards!
Borderlands 3 Vault Codes
AIRLEMAGVIP | 250 points
GAMEVIP | 250 points
3DJUEGOSVIP | 100 points
JOYPUKE | 300 Points
HALVERHAHN | 500 points
MAYHEMPRIDE | 500 points
THESEPRETZELSSUCK | 250 points
PWR2PLYRS | 250 points
LETSMAKESOMEMAYHEM | 250 points
MAYHEM | 250 points
DIGISTRUCT | 250 points
CRUMPOCALYPSE | 250 points
SEVENDAYS | 250 points
LOADINGBAR | 250 points
INTERTOYSVIP | 100 points
PLAYERONEVIP | 100 points
ALLYOURGAMESVIP | 100 points
SMARTOYSVIP | 100 points
MEDIAMARKTVIP | 100 points
BOLVIP | 100 points
DREAMLANDVIP | 100 points
GAMEMANIAVIP | 100 points
NEDGAMEVIP | 100 points
YOURGAMEZONEVIP | 100 points
JVMVIP | 250 points
CHILDRENOFTHEVAULT | 1000 points
Borderlands 3 Email Shift Codes
jabber | 1000 Points
ITSHERE | 1000 Points
UNBLINKINGEYE | 1000 points
ALMOSTTHERE | 1000 points
FORTNITEXMAYHEM | 250 points
2kLove | 500 points
CLAPTASTIC | 250 points
SOHAPPYTOGETHER | 250 points
ABCEASYAS123 | 250 points
BL3ATE3 | 250 points
BL3WELCOME | 250 points
BL3REVEAL | 100 points
ONTHEHUNT | 250 points
BUILDURSQUAD | 250 points
DASHERZ | 250 points
OVERCLOCKED | 250 points
DUCTTAPEMOD | 250 points
FIGHT4SANCTUARY | 250 points
HEYSUGAR | 250 points
FRESHBOOTY | 250 points
MADSKILLZ | 250 points
LESSTHANTHREE | 250 points
LOOTLOOTLOOT | 250 points
OVERONEBILLION | 250 points
MYMAIN | 250 points
POWERUPEMAIL | 250 points
Borderlands 3 Creator Shift Codes
BONJWA-BL3LAUNCH | 200 points
EARLYACCESS | 500 points
LARALOFT-BL3LAUNCH | 200 points
How to spend Shift Points in Borderlands 3
Now that you've collected all of those points, you need to spend them!
You do this by accessing the VIP Rewards store on the Shift site, which you get to by going to your profile page and clicking "Rewards".
There are then various cosmetics you can buy, as well as a few guns.
It doesn't look like the option to buy more Golden Keys in Borderlands 3 is live yet, but it could be worth saving your points for that.
For more on Borderlands 3 check out our best starting class guide.
Or if you're already well underway, take a look at the Borderlands 3 One Punch Man and Rick and Morty easter eggs and weapons you can find!