BFBC2 Ultimate Edition trailered in HD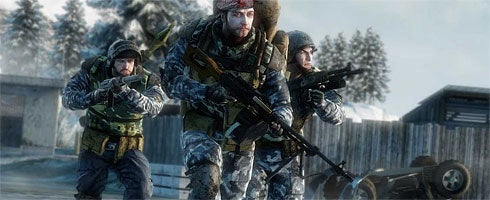 If you don't already own this, you're about to have no excuse to catch up.
EA just said put out an HD trailer for an Ultimate Edition of Battlefield Bad Company 2, confirming all its contents.
The pack includes the game, four-player co-op-based Onslaught mode, Battlefield 1943 and access to six vehicle and weapon upgrades in alternate vehicle fire, improved vehicle armour, a new SMG, the M1911 pistol, a tracer dart pistol and something else that either isn't listed or we missed. Que sera.
The last hurrah for EA Dice's much-loved shooter releases on September 3 for 360 and PS3.