Back of FFXIII 360 seemingly confirms DLC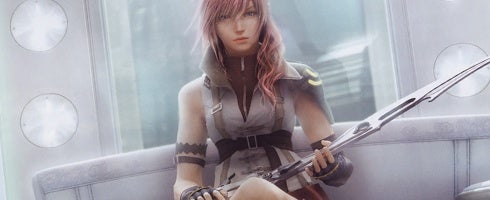 The back of the box-art of Final Fantasy XIII for Xbox 360 has all but confirmed there will be DLC for the RPG.
The box shows the game will have "game content download".
Back in January, art director Isamu Kamikokuryou confirmed there was so much stuff from the game left out, a second title could have been made from it.
Producer Yoshinori Kitase has also been reversing back and forth like a yo-yo on the subject.
In an interview with the Ulitma Guide for the title, he said there ain't going to be DLC, although it's possible, before saying there will be new content in an interview published by OPM Benelux.
Amazing. We'll follow up with Square Enix on Monday morning.
The company confirmed on Tuesday to VG247 the 360 edition will house three DVDs, with disc-swapping kept to a minimum of twice throughout the game.

FFXIII is out on March 9 in the west for PS3 and 360.
Thanks, AGB.