Confirmed: FFXIII 360 to ship on 3 DVDS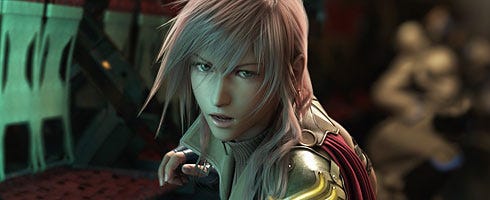 Square Enix has told VG247 that the 360 version of Final Fantasy XIII will ship on three DVDs in March.
The news comes after it was US retailer Gamefly listed the RPG at three discs overnight.
"Yes the game is on three DVDs for the 360," a Square rep told us.
It was also confirmed to us that you're not going to be doing too much ejecting during play.
"Players will only have to swap discs twice during their entire game," said the rep.
Last year at gamescom, producer Yoshinori Kitase told VG247 Square was "aiming" to get keep the magic number at three.
The title was announced for 360 by the president of Square Yoichi Wada in July 2008 at E3.
Final Fantasy XIII will release in the west for PS3 and 360 on March 9.