What's Your Favorite Critically or Fan-Panned Game?
COMMUNITY QUESTION | Whether critically panned or disliked widely after some distance post-release, what game do you still adore despite the flaws?

This article first appeared on USgamer, a partner publication of VG247. Some content, such as this article, has been migrated to VG247 for posterity after USgamer's closure - but it has not been edited or further vetted by the VG247 team.
Not all games are "great" in the traditional sense. Some have flaws that most can't look over. Some are downright clunky, and a chore to play through. Some games, even with all the clutter, rise above for some players though. For some games, it's easy to look over its flaws.
So this week's Community Question poses this big question: What maligned game—whether critically panned or heavily disliked by fans years after release (like, cough, Twilight Princess)—do you love despite its flaws?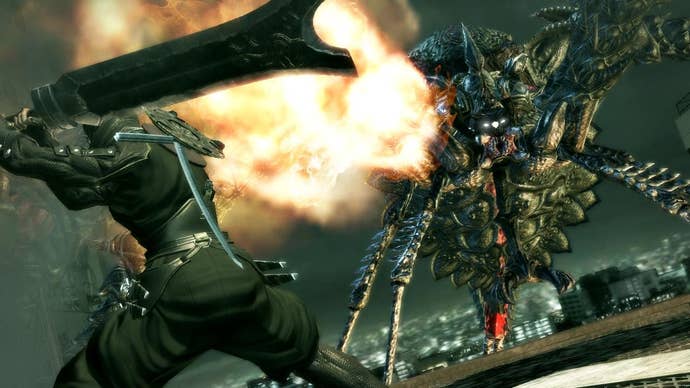 Mike Williams, Reviews Editor
Let's dive back into 2009. FromSoftware had yet to catch the cultural zeitgeist with Demon's Souls or Dark Souls, and was instead known largely for games like Armored Core and Souls' spiritual predecessor King's Field. A month before the developer would release Demon's Souls on PlayStation 3, a game that would change its trajectory, it released another game on Xbox 360. This is the lost FromSoftware game, Ninja Blade.
If Demon's Souls was about a slow, methodical march towards the end, Ninja Blade is the exact opposite. It's akin to Devil May Cry, all action, craziness, and nonsense. Your main character is Ken Ogawa, a member of an elite ninja team brought together by the shadowy governmental agency G.U.I.D.E (Global United Infestation Detection and Elimination) to deal with the outbreak of a parasite that turns people into monsters. Yep. This is our starting point.
What follows is passable action game with some of the most amazing quick time events ever put in a video game. Before The Fast and Furious became the crazy blockbuster that it is today, FromSoftware somehow understood what would be amazing about it. Ken surfs on guided missiles, plays baseball with a giant wrecking ball, and engages in motorcycle acrobatics, and that's just the first few bosses in the game. All played with a level of earnestness that makes it endearing.
Sure, I want FromSoftware to make more Armored Core. Sure, more Bloodborne would be great. But Ninja Blade, a game that launched to straight up C and 6/10 reviews, is the game I'd most like to see FromSoftware revisit. It's so amazing, even if it didn't set critics on fire.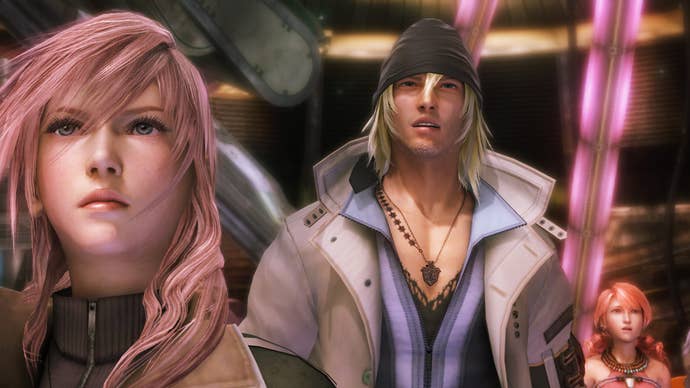 Caty McCarthy, Features Editor
Okay, so Final Fantasy XIII wasn't technically panned (its Metacritic score sits at a cozy 83), but I can't think of another game that has been criticized to no end well after its release. The criticisms lie in one central reasoning: the game is too linear, opening up too close to its end.
I say, to hell with that. All my favorite JRPGs have something driving me towards the end, whether it's the characters, the grander plot, its world design, or the combat. For Final Fantasy XIII, it was a combination of all those things. Sure, Lightning is a boring main hero, and Hope's plot arc is very similar to Ken's from Persona 3, but the rest of the characters are a delight to be around and get to know. The main plot is full of surprises, and the world itself is beautiful, even if it is just a bunch of hallways. The combat, though, is what shines through the absolute most.
In JRPGs, I usually find a core team that works for me, and stick with it the entire game. In Final Fantasy XIII, with different strategies being essential—especially for bosses—I found myself going against that habit. I was swapping out party members with each failure, learning from my mistakes and pivoting at a moment's notice. Final Fantasy XIII's combat above all else made turn-based combat fun, something that I think is hard to do, especially over the course of a bloated JRPG where the slower pace of battling can often grow stale towards the end. I want more turn-based RPGs like Final Fantasy XIII, even with its glossy hallways.