Rumour - There is DLC coming for FFXIII, says Kitase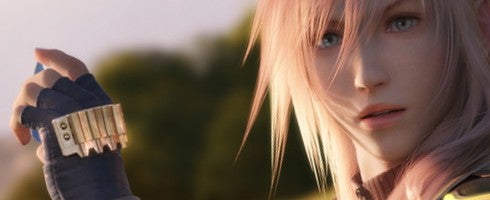 According to an apparent translation from GAF, Final Fantasy XIII producer Yoshinori Kitase has told OPM Benelux that there will be DLC coming for the game.
No details on what it would contain, though. Just it would "arrive a little later in the west."
"At first we had plans to release the game simultaneously worldwide, so we had the intention to deliver identical version between the regions. When we noticed that we wouldn't make it, we decided to release the game as fast as possible in the west after its release in Japan," said Kitase.
"We initially had doubts to add extra content to the western version but then it would have taken the international version more months of delay. We did prepare a DLC but it will arrive a little later in the west."
This is, quite literally, an amazing merry-go-round.
Back at GamesCom last year, Kitase said DLC was being looked at by Square Enix.
He then revealed a month before the Japanese release there would be no new content in time for the JP launch.
Earlier in the month, art director Isamu Kamikokuryou revealed that there was enough content from the game to make a second game.
And last night, Kitase claimed in a interview in a Japanese strategy guide for the RPG that, while it was "possible" to do DLC, they were "not considering it."
Amazing.
We'll email Square Enix about this. The game releases in the west on March 9 for PS3 and 360.

Thanks, FF-XIII.net.