Arc to make an appearence at GDC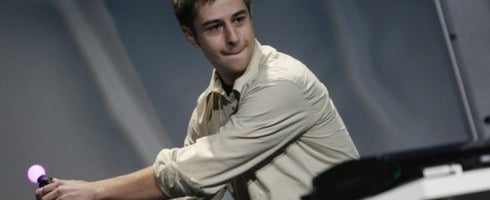 ThinkServices has confirmed it's showing PlayStation Arc at GDC in three weeks.
The session, which will be an hour long, is called "Introducing the PlayStation 3 Motion Controller", which will take place on Thursday March 11 at 3:00pm PST (11:00pm GMT) and ends at 4:00pm PST (Midnight PST).
The speakers at the session will be Platform Research Manager for SCEA David Coombes and Kirk Bender of the firm's Developer Support.

It isn't, however, the other keynote. The session is not listed on the event's website as a keynote. The only main speaker confirmed for GDC so far is Civilization creator Sid Meier.
Speakers confirmed so far include Peter Molyneux, Double Fine's Tim Schafer, Final Fantasy XIII director Motomu Toriyama and ex-Silent Hill composer Akira Yamaoka.
GDC takes place between March 9 and March 13. Arc, currently a codename for the controller, is released this fall.