SCEA: Arc is a "code name" for PlayStation Motion Controller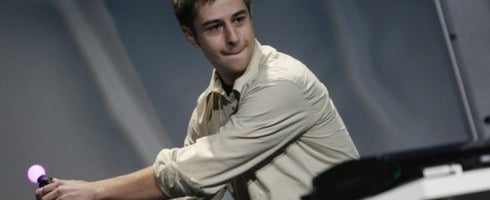 SCEA's comms boss Patrick Seybold has said PlayStation Arc is a "rumored code name" for the upcoming motion controller.
The exec said in a tweet:
"We haven't announced the name of our Motion Controller. He referred to it as a rumored code name."
"He" being THQ CEO Brian Farrell, who referred to the controller as Arc last night during the company's Q3 FY10 financial call.
Last month, VG247 sources told us Arc was planned as the controller's name..
A day later, after Sony confirmed in its NPD response for December the peripheral would release this year, Sony delayed the product until fall.
It was previously announced for a March release by SCE boss Kaz Hirai.
Sony registered the domain name of PlayStationArc.com back in October, it was discovered last week.
When it does launch, the device will have at least ten titles to accompany it this year.