Rumour - PS3 Motion Controller is called Arc [Update]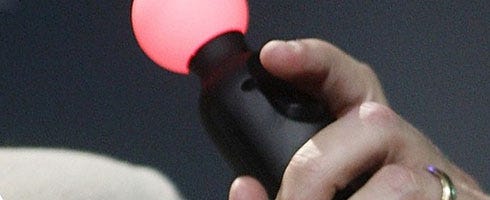 VG247 has it on good authority that Sony has named its PS3 Motion Controller "Arc".
The information comes from a concrete source speaking under conditions of strict anonymity.
Sony has never said what the wand-based system is to be called, admitting only that it was once named Gem, a past internal codename inadvertently outed by EA CEO John Riccittiello at the UBS Global Media and Communications Conference last month.
The company is now saying its Motion Controller - the official name thus far - will release "this year": global boss Kaz Hirai had previously claimed it would be out this March.
The Motion Controller consists of one or two wand devices, each topped with a trackable ball. It works with PSEye.
We saw PlayStation's tech guys running the system at Develop last year; get the news from that here.
We've contacted Sony for comment.
Update - SCEE: "We don't comment on rumour or speculation."