PS3 Motion Controler delayed to "fall 2010"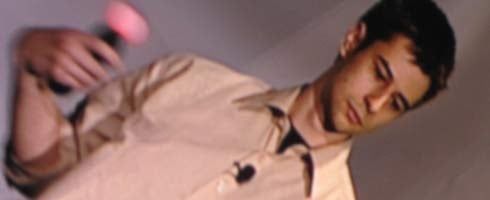 Hardly the greatest shock in the world, but Sony's just confirmed by press release that its PS3 Motion Controller - tipped yesterday to be called Arc - won't ship until this autumn.
"We have decided to release the Motion Controller in fall 2010 when we will be able to offer an exciting and varied line-up of software titles that will deliver the new entertainment experience to PS3 users, " said SCE head Kaz Hirai.
"We will continue to work to have a comprehensive portfolio of attractive and innovative games for the Motion Controller, not only from SCE Worldwide Studios but also from the third party developers and publishers, whom we have been working closely with.
"We look forward to soon unveiling the exciting software line-up that further expands and defines the PS3 platform as the ultimate entertainment system for the home."
Sony went on to add that it intends to SCE "vigorously promote the Motion Controller as the de facto controller of the PS3 platform along with the DUALSHOCK series controller" and "will deploy various measures to enhance the software title line-up for the Motion Controller, delivering groundbreaking interactive entertainment only possible on the PS3 platform."
Until today, the company had said that the Motion Controller - the official name thus far - will release "this year": global boss Kaz Hirai had previously claimed it would be out this March last August.
We saw PlayStation's tech guys running the system at Develop last year; get the news from that here.
So yeah. This autumn for your glowy Arc sticks. You can wait, right?