Activision: Reborn Infinity Ward "can build great new franchises"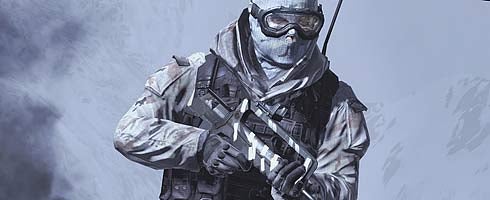 Activision's EVP of studios, Dave Stohl, has told VG247 that "great new franchises" can emerge from a rebuilt Infinity Ward.
Speaking at E3 earlier this month, Stohl said: "There is definitely a strong shooter philosophy there, for sure. And I think that there's a short- and long-term view on the whole thing. But I think we're rebuilding a studio that can go off and build great new franchises in the future."
The current rebuilding comes after over 30 staff walked out on the Modern Warfare developer following the sackings of ex-heads Vince Zampella and Jason West back in March.
Zampella and West have since formed Respawn Entertainment and signed with EA.
But Stohl insisted to us that there is no difficulty in recruiting new staff at the stripped-back Infinity Ward.
"It is still a huge recruiting drive. I've been a development guy for a long time, right? Recruiting at IW is not a problem," he said.
"What we're trying to do is say that IW is a culture, it's a way of doing things, there's a lot of people there and there's still a lot of passion for doing it.
"We're trying to rebuild, trying to help them and support them to rebuild. So people are stepping up, new people are coming in and we're setting the bar so high. And we're making sure it fits with the culture of what IW actually is. So far so good."
IW is currently working on an unknown Call of Duty title, while Activision newcomer Sledgehammer, headed by ex-Visceral execs, is working on a CoD FPS.
Get the full interview with Dave Stohl here.