ActiBlizz Q1 financials: Infinity Ward definitely working on new COD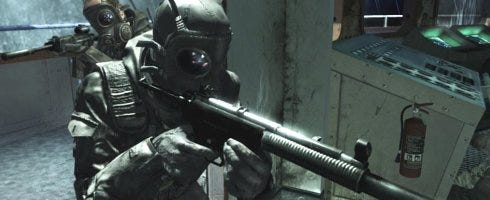 Activision COO Thomas Tippl has just confirmed that Infinity Ward is definitely working on a brand new title in Call of Duty.
Tippl wouldn't go any further then that, but did say that more information will be revealed on the game throughout the year.
"We have not yet confirmed the individual plans for Call of Duty next year," Tippl said.
"We don't usually do this at this time. We're very focused on our communication right now on the release for this year [Black Ops]. What we have said is that Infinity Ward is working on a Call of Duty title and you'll hear more details as we advance through the year."
He didn't, however, state if it would be the COD released next year, or if upstart Sledgehammer Games would release its action-adventure title at that time.
It's speculated the IW title is more then likely to be Modern Warfare 3.
Tippl further added that Treyarch's upcoming title in the series for this year, Black Ops, is a "extraordinary multiplayer opportunity".