Check out 15 minutes of Outriders pyromancer gameplay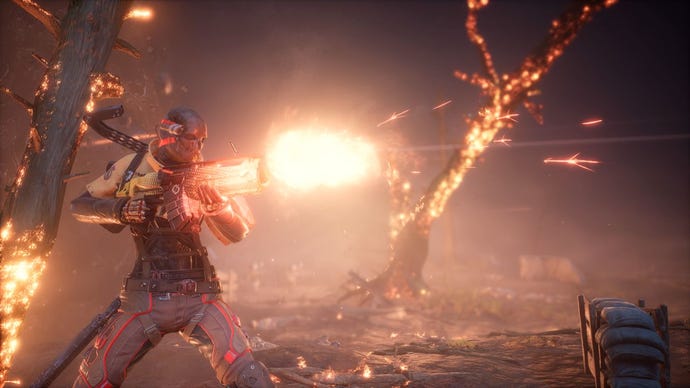 See what it's like to play as the pyromancer in People Can Fly's brand-new shooter.
Outriders, the co-op class-based shooter from Square Enix and People Can Fly, is out now, but you might be wondering how the final game shaped up. We've been playing the game for a bit and have captured some footage from beyond the demo.
In the video above you can see Outriders gameplay as a pyromancer - the class that uses fire to obliterate enemies. It's pretty neat. There are three other character types to choose from, which we've detailed in our Outriders classes page.
While Outriders is out now for PlayStation 4, PlayStation 5, Xbox One, and Xbox Series X|S (and on Xbox Game Pass), this was captured on PC, and more specifically this spec and with these settings:
Ultra graphics settings 1080p
DLSS: ULTRA-PERFORMANCE
GPU: RTX 3070
CPU: Ryzen 7 5800x
Ram: 32GB
The full Outriders system specs will let you know if your PC is up to the task. As a cross-generation title the minimum specs aren't that high.