While The Last of Us Part 1 is getting a patch, a Steam Deck fix will take some extra time
Ellie and Joel should look better on your PC soon, but Steam Deck users may have to wait longer for a good experience.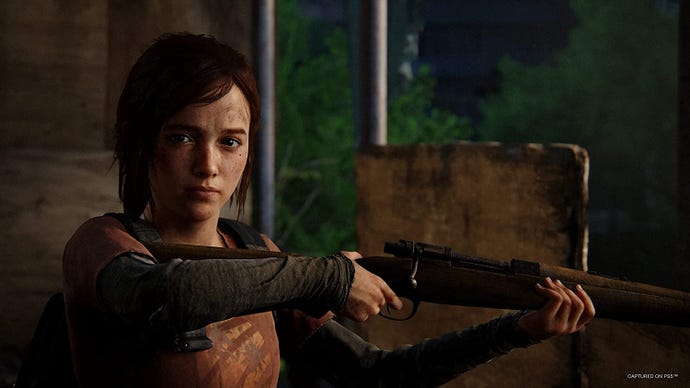 Naughty Dog has announced over the weekend upcoming patches that should address the technical issues with The Last of Us Part 1's PC port. With that being said, Steam Deck users are going to have to wait a little longer to get a version of the game that works well on their hardware.
This information comes via a post from the Naughty Dog official Twitter, stating: "A reminder that we will have a new hotfix live for The Last of Us Part I on PC tomorrow, and a patch on Friday. We will share patch notes when the hotfix is live, and let you know some of what to expect in Friday's patch ahead of its launch."
It continues by addressing the Steam Deck: "And while we know many of you would like to play The Last of Us Part I on Steam Deck, we are prioritizing fixes and patches before submitting it for verification. We will keep you updated of its Steam Deck status as we continue to improve the PC version."
This obviously sucks, especially when you consider the overwise stellar performance from other big budget PlayStation games that have come to the platform. It's good that a fix is seemingly coming quickly for PC payers, but those out there with the Steam Deck having to sit on their hands rather than use them to bash clickers over the head isn't what anyone wants. Especially Neil Druckmann, who assured fans the game who be "gracing the Steam Deck".
If you're invested in the Steam Deck version's quality, keeping an eye on the Naughty Dog Twitter is the best thing to do!
For more The Last of Us Part 1 content, check out our articles on Naughty Dog to continue developing games for PC, as well as PS5, as well as The Last of Us Part 1 Safe Combinations for PC, PS5, PS4 and PS3.