Western Vanqush demo coming next week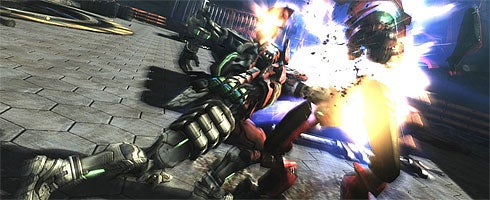 Sega's announced it's releasing the western demo of Vanquish on August 31 for PSN and Xbox Live - that's next Tuesday, if you can't keep count.
The August 31 date applies to the US only: Europe gets it the following day on September 1, followed by the previously announced Japanese taster on September 2.
The demo is one level long, featuring two difficulty levels: casual or normal.
Sci-fi actioner Vanquish releases on October 19 in the US and October 22 in the UK for PS3 and Xbox 360.