Vanquish demo set for September 2 on PSN and XBL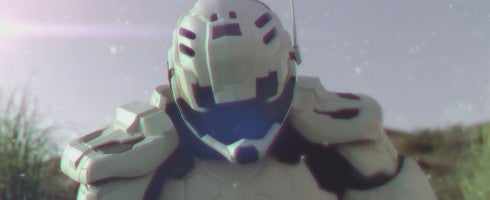 Vanquish producer Atsushi Inaba has said Platinum Games plans to release a demo for the game on Xbox Live and PSN September 2.
Speaking with Gamespot Japan during gamescom, Inaba said the demo will be titled Velocity Attack, and it contains a prologue sequence as well as a boss fight with Argos.
Players will be able to try it out in both casual and normal difficulty modes, as well as the auto aim feature.
Inaba also said the Vanquish demo shown at TGS next month will be different from the downloadable demo, as it will show additional playable areas and a stage with an appearance by a surprising character (Bayonetta maybe? - SN).
Vanquish is out on October 19 in the US and October 22 in the UK for PS3 and Xbox 360.
Thanks, Andriasang.