Warhammer 40,000: Space Marine 2 trailer showcases co-op campaign gameplay
Check out a range of action gameplay and cinematic footage.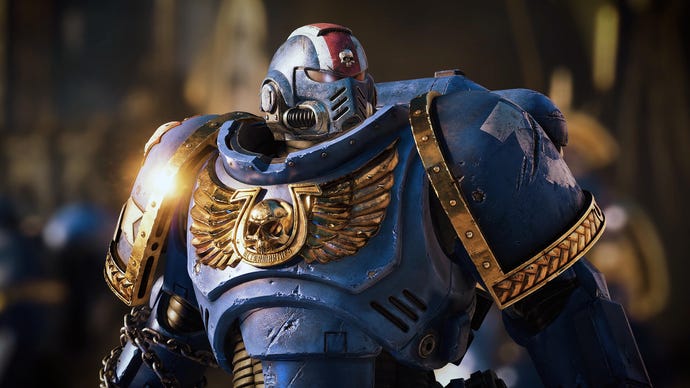 Focus Entertainment and Saber Interactive showed off some Warhammer 40,000: Space Marine 2 footage of the third-person action game during the Summer Game Fest 2023 live show.
As showcased in the co-op campaign reveal trailer, Space Marine 2 features a narrative that follows Lieutenant Titus (Clive Standen).
After you get reinstated as a Space Marine, embody the superhuman skill and brutality of the Emperor's greatest warriors by unleashing deadly abilities and an arsenal of weaponry on the Tyranid hordes, solo or cooperatively with friends or AI in three-player co-op.
Warhammer 40,000: Space Marine 2 releases this winter on PlayStation 5, Xbox Series X/S and PC.