Valheim gets first-person mod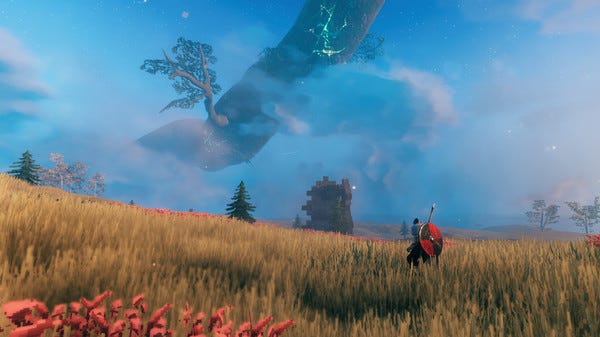 Players can get a new perspective on the smash-hit survival game.
You can now play Early Access blockbuster Valheim in first-person mod.
That's thanks to a mod from NexusMods user Kailen37, which allows people to play the survival title from a first-person perspective. In order to access this, players with the mod installed simply have to keep zooming in and eventually you'll end up in first-person mode.
By Kailen37's own admission, this is "still very much a work in progress," but the modder says that it is not only "pretty playable" but also "fun."
Given that Valheim is an Early Access title, with developer Iron Gate Studio planning on making tweaks and adding new content to the game on a regular basis, it's entirely possible we could see official support come for a first-person mode.
Valheim launched at the start of February and has quickly attracted a lot of people. Within a week, the Early Access title had shifted 1 million copies, before selling 2 million by its 13th day on the market. Just three days later, the survival game hit 3 million units sold.
The title boasts some impressive user stats, too, breaking 500,000 concurrent players on Steam at the weekend. In the process, it overtook Valve's hugely popular MOBA Dota 2.
Valheim isn't the first game that's had its perspective tweaked thanks to mods. Developers have created a third-person mod to CD Projekt's Cyberpunk 2077, in addition to a first-person mod for the studio's The Witcher 3: Wild Hunt.
VG247 has a series of popular and constantly-updated guides for Valheim, including how to start gathering resources and crafting, in addition to strategies for handling bosses like the Kraken and Yagluth.