Valheim has sold over two million copies in under two weeks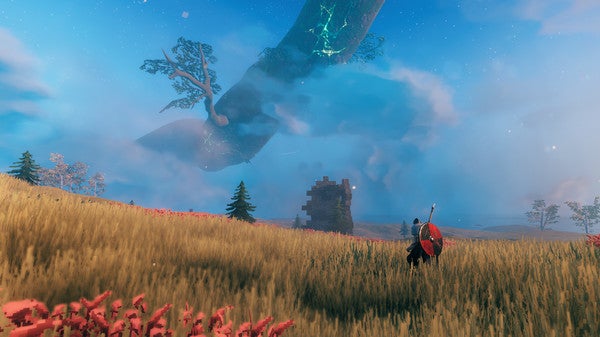 Follows the title selling over one million copies in its first seven days.
Viking survival game Valheim has shifted more than two million units in less than a fortnight.
Developer Iron Gate broke the news overnight, saying that the game had hit this milestone within 13 days of its February 2 launch. In fact, Valheim apparently shifted 275,000 copies on Saturday alone.
This comes in the wake of the game selling more than one million copies in its first week.
Not only is Valheim selling well; a lot of people are playing it. The title apparently boasted the second-highest concurrent player figure on Steam over the weekend, coming in just behind Valve's own Counter-Strike: Global Offensive. Yesterday, we reported that the game had peaked with 367,443 simultaneous players. At the time of writing, Valheim's record for concurrent users is 391,325, according to SteamCharts, which it hit on Monday, February 15.
"We didn't really anticipate that. Our goal was pretty much to cover our development cost so we could continue to exist as a studio and continue working on Valheim. I guess our future is safe for a while now," Iron Gate boss Richard Svensson said.
"Valheim has not been rushed, it's a product of more than three years of iterative development with features added, and tested on a core team of early adopters. Also as a designer I don't like to follow popular conventions but try to go my own way, this seems to have worked out."
The game's executive producer over at publisher Coffee Stain, Sebastian Badylak, added: "The gods have truly favoured Valheim. We've been refreshing the sales report to get the latest numbers, and it's showing no signs of slowing down. We sold 275,000 units on Saturday, our highest number yet, and with the team hard at work actioning the Early Access roadmap, there's so much more to come that will hopefully keep all these players engaged, and bring new vikings onboard."
It hasn't all been good news for Valheim, however. Over the weekend, Iron Gate had to warn players about a game-breaking bug and told them to back up their saves.
Catch up on our essential Valheim tips at the link, which cover everything from survival basics to crafting, building, boss fights, and much more.