Valheim climbs all the way to Steam's top three thanks to a weekend boost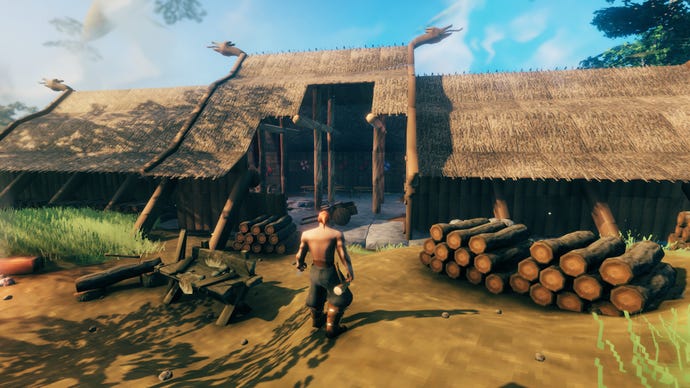 Valheim continues its rise on Steam.
Indie survival hit Valheim, which managed to sell over a million copies in a week, has be steadily growing in popularity on Steam and elsewhere.
Over the weekend, the game broke its concurrent player record on Steam a couple of times. Its highest recorded peak ever was 367,443, which put it right below Dota 2 and Counter-Strike: Global Offensive, according to Steam Charts. It and PUBG have actually been trading places, competing for the third spot for a couple of days now, though PUBG's in-game players at the time or writing put it ahead of Valheim.
Valheim has also proven to be one of Steam's fastest-growing games. It managed this impressive concurrent figure in about a week, which is already faster than most other games on Steam, including perennial hits like PUBG.
Valheim's growth appears to be more organic, too, not necessarily driven by a massive, sudden popularity on Twitch, which is how games like Among Us became popular. According to SteamDB, Twitch viewership grew alongside the game, and has now actually stabilised despite Valheim's continued sales momentum.
Just over weekend, developer Iron Gate had to warn players about a game-breaking bug, and asked them to back up their saves.
If you're eager to jump in yourself, we've prepared a few very useful guides that will make the early hours a breeze. See a few of them below: