UK charts: Black Ops denies AC: Brotherhood, Hot Pursuit top spot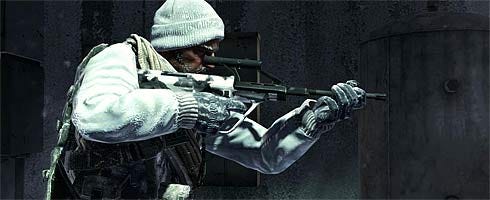 Call of Duty: Black Ops has denied both Assassin's Creed: Brotherhood and Need for Speed: Hot Pursuit a debut at number one.
The massive-selling Treyarch shooter may have stopped the ACII sequel from Ubisoft Montreal and the racing reboot from Criterion entering at the top, but both still entered into the top three.
Catch the top ten for the week ending November 20 below. Last week's data is here.
Call of Duty: Black Ops (Treyarch, Activision)
Assassin's Creed: Brotherhood (Ubisoft Montreal, Ubisoft)
Need for Speed: Hot Pursuit (Criterion Games, EA)
FIFA 11 (EA Sports, EA)
Just Dance 2 (Ubisoft, Ubisoft)
Wii Party (Nintendo, Nintendo)
Wii Sports Resort (Nintendo, Nintendo)
Professor Layton and the Lost Future (Level 5, Nintendo)
Kinect Sports (Rare, Microsoft Game Studios)
New Super Mario Bros. Wii (Nintendo, Nintendo)