Turbine coy on LotRO 360 rumors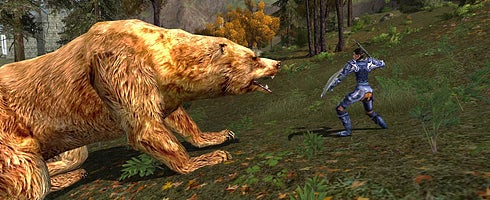 In response to continuing rumors over a Lord of the Rings MMO for 360, Turbine's simply reiterated that it's working on an MMO for "next-generation consoles," but failed to confirm if it's LotRO.
"We won't comment on rumors but it's no secret that we've been deep in development for some time on an MMO for the next-generation consoles," a company rep told CVG.
"While I won't discuss specific titles, I will confirm that we are incredibly excited about what we have accomplished and strongly believe that the console market is ready for the massively connected social gaming experience that Turbine provides."
"The first parties share this belief and have been great partners to work with as we get ready for the next major evolution of the platform."
Hopefully we will know more soon. E3 sounds about right.