Treyarch on WWII: "I don't think we would go back"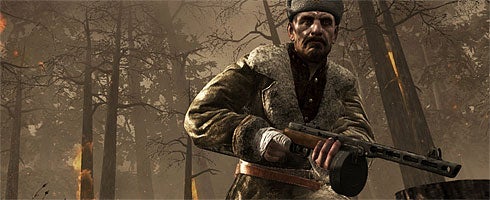 Call of Duty: Black Ops developer Treyarch likes living in the modern world.
Community manager Josh Olin has given a clear indication that the CoD3 and World at War developer is done with World War II.
"I don't think we would go back, because we've done a lot of World War II," the dev told Spong at gamescom last week.
"I'm not saying that the genre's done. It would be important that, if there ever were to be another game set in the World War II era, it would have to be something that's fresh and new. You still have to by that code and do something players haven't seen before."
"So, World at War was one example of that. We brought the players for the first time to the South Pacific to fight the imperial Japanese army. It was a different game to the other World War II shooters in the franchise. So, as long as there's new experiences people will still play them."
World at War, Treyarch's last Call of Duty game, released in 2008, and charted events from the eastern side of World War II to the conflict's climax in Berlin.
Black Ops is set in the Cold War era, and releases on November 9.
Via GoNintendo and Kotaku.