Tales from the Borderlands video and pricing released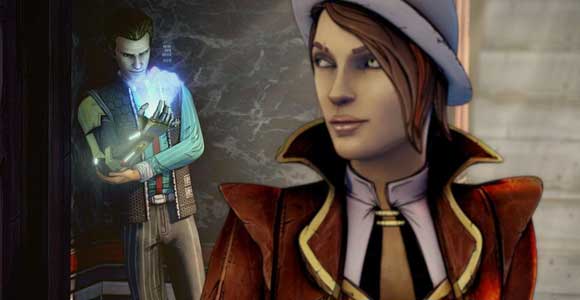 Tales from the Borderlands, currently in the works at Telltale Games, has a trailer available.

Announced earlier this year and shown at E3 and PAX Prime, this is the first trailer for the game released publicly, according to the developer.
The first season will feature the voice talents of Troy Baker as Rhys, Laura Bailey as Fiona, Chris Hardwick as Vaughn, Erin Yvette as Sasha, Patrick Warburton as Vasquez, and Dameon Clarke as Handsome Jack.
Additional casting details from the season are yet to be announced.
Set after the events of Borderlands 2, the first episode of the five part episodic game series titled 'Zer0 Sum, 'will be available "soon" for digital download worldwide across multiple platforms.
Each episode will be available via PlayStation Network for PlayStation 4 and PS3 for $4.99 or equivalent and the season pass will be made available for $19.99 or equivalent.
On the Xbox Games Store for Xbox One and Xbox 360 it will run the same per episode or $14.99 for the season pass upgrade.
PC and Mac users will be able to purchase the entire series for $24.99 with each episode made available as its released.
The series will also be coming to iOS devices via the App Store and to Android-based devices before the end of 2014.