Gearbox says Texas law prevented them from accepting Troy Baker's union terms for Bordlerlands 3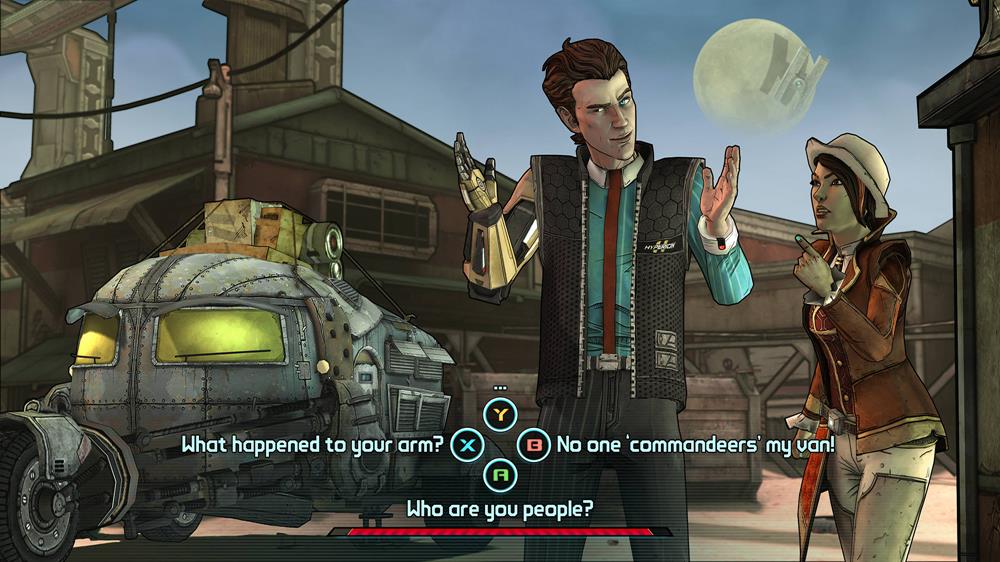 Update 2: Actors' union SAG-AFTRA challenges Gearbox's claims in a separate story.
Update: According to Gearbox, Texas law prevented the studio from using exclusively union actors in Borderlands 3.
Texas is a right-to-work state. According to the government website, "This means that under the Texas Labor Code, a person cannot be denied employment because of membership or non-membership in a labor union or other labor organization."
Gearbox sent through this statement overnight:
"Troy is an exceptional talent and we were disappointed that he declined to partner on Borderlands 3 after being offered the part. We wish him the best and hope he knows the offer to collaborate with him still stands. Gearbox is a Texas company and is bound by Texas law – which means that a person cannot be denied employment because of membership or non-membership in a labor union or other labor organization.
"As a talent-owned and talent-led organization, Gearbox enthusiastically works to ensure our pay and working conditions meet or exceed union standards. We also believe strongly in hiring local voice actors whenever we can which is why we're thrilled Troy's career really took off after working with us."
Video game actor union SAG-AFTRA also released a statement claiming that Gearbox "refused and disengaged" from union talks, via Polygon.
"The misguided decision by Gearbox to deny their performers the opportunity to have fair union wages, a safe workplace and the possibility of health care coverage for their families, is unfortunate," the statement read.
Original Story: Back in April, Gearbox boss Randy Pitchford claimed that actor Troy Baker had chosen not to reprise the role of Rhys in Borderlands 3. The actor previously played the character in Telltale's Tales from the Borderlands.
Here's what Pitchford said to a fan when asked about Baker returning:
"You'll have to ask Troy. I was told by the audio director that he turned it down. Fortunately, with how Rhys appears in the game, I don't think it actually matters at all. You'll see for yourself when the game comes out and you may disagree with me on that or not."
Previously, during a panel at Supanova Melbourne, Baker had voiced his perspective over a possible recasting, saying, "I really want Gearbox to know - if they are going to bring back characters from Telltale's Borderlands, it should be the people who originated the characters. They shouldn't just recast willy-nilly, because as a fan that matters to me."
This got fans wondering what was going on, since Pitchford's tweet made it sound like Baker had refused the role. Then there was this statement from Baker in an interview with OnlySP.
"I said I would love to come back," he said. "[Gearbox Software] said I'm not coming back. Their timeline tells an interesting story. I think it's interesting that Randy Pitchford tweeted out that I turned it down, and then he said he heard that I turned it down. I would fact check before I tweeted out to the internet."
We recently got a chance to talk to Baker during a fan event for Retro Replay, a Let's Play series the actor hosts alongside the other Troy Baker, Nolan North. During our chat, he was openly disappointed that he didn't get a chance to play Rhys again in Borderlands 3.
"So they came to me, and they were like, 'Do you want to do this?'," Baker explained. "Which I said, 'Absolutely.' And then they made it impossible for me to do the role. It had nothing to do with money, it had nothing to do with money. They just simply would not go about doing it the way that we needed it to be done. So then it was like, I never said no."
We asked Baker to clarify what he meant by this, be it scheduling conflicts or something else.
"No, it was simply a matter of they wouldn't go union," he replied. "And I can't do a non-union gig. And without getting too deep into the weeds of that, we had long conversations about this. We always knew going into it, that this was going to be the thing. They were going to take these characters, and put them from the Tales from the Borderlands series from Telltale, into Borderlands proper. I've been waiting for this call. They were like, 'Do you want to do this?' And I said, 'Yes'. They never, because they would never move from that position. I'm not mad. It's invariably a completely different character, but it still stings."
You can read the full interview with Troy Baker and Nolan North here.