Telltale games will all be removed from GOG, but 2K is working to bring back Tales from the Borderlands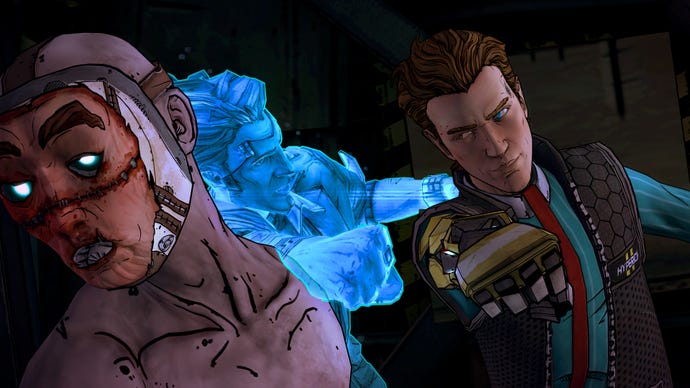 All remaining Telltale Games franchises on sale at GOG will no longer be available on the store.
The news was confirmed by a GOG staff member, posting on the store's official forums.
Telltale Games' entire catalogue will be taken off on Monday, May 27 at 3am PT, 6am ET, 11am BST. This includes The Wolf Among Us, Guardians of the Galaxy, Hector: Badge of Carnage, Telltale's Batman series, all Sam & Max games, Puzzle Agent series, Strong Bad's Cool Game for Attractive People, and Tales from the Borderlands.
The Walking Dead was removed from GOG, as well as other digital stores, back in November last year. As you might imagine, the reason for delisting these games has to do with the studio's closure.
In Tales from the Borderlands' case, 2K Games told Eurogamer it's working on restoring the series to GOG, and Steam, where it was also recently pulled.
Some of the characters introduced in Tales from the Borderlands will show up in Borderlands 3, so it makes sense that 2K is interested in keeping those games available for sale.
In all of these cases, anyone who owns the games in question will continue to be able to download and play them. Indeed, if you pick up the Telltale Games collection on GOG before Monday, you'll also get to enjoy the same rights.