SuperData: Digital games revenue grew 12% in 2020, Cyberpunk 2077 made $609M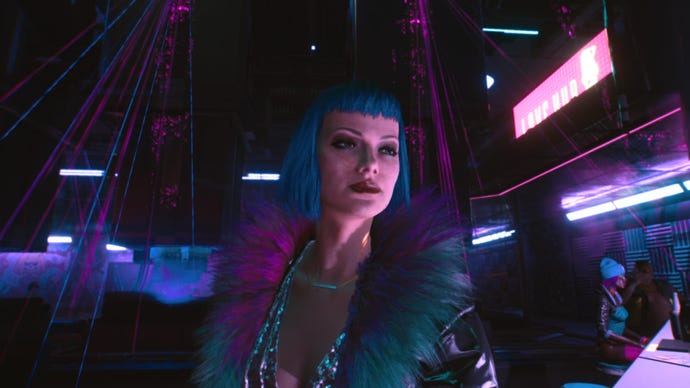 SuperData has released its 2020 report, and it finds gaming revenue up to 12% year-over-year, with $139.9 billion spent on digital games.
In the SuperData report, it notes that the top 10 premium titles accounted for 34% of total premium market earnings.
Premium console earnings grew 28% year-over-year, with North America accounting for over half (57%) of the premium console market. The report suggests the "significant impact" of COVID-19 on the US resulted in higher console engagement, pushing worldwide revenue upward.
Animal Crossing: New Horizons became one of the biggest hits in 2020, breaking the console record for premium launch downloads, selling 5 million digital units during its March 2020 launch and by the end of the year, it had made Nintendo $654 million.
Call of Duty: Modern Warfare was the highest-earning premium game of 2020, though, and thanks to its hybrid business model including the free-to-play Warzone, player numbers jumped. Many not only purchased in-game content but also ended up paying to upgrade to the full game.
Sports games such as FIFA and NBA 2K provided a boost, with three out of the top 10 premium earning titles in 2020. In the early stages of the pandemic, 36% of gamers played video games as a substitute for the inability to watch sports. Once televised sports resumed, the games continued to perform well.
The premium games market had multiple blockbuster releases throughout the year. Highly-anticipated single-player games such as Doom Eternal, The Last of Us Part 2, and Cyberpunk 2077 helped drive earnings.
Single-player games did well during 2020, with Doom Eternal being one of the highest-earning premium games with launch sales of 3 million - three greater than its predecessor. Other single-plyer games such as The Last of Us 2 and Ghost of Tsushima, sold 2.8 million and 1.9 million digital copies in their respective first months.
Speaking of single-player games, it may not have released until later in the year, but Cyberpunk 2077 did the business during its December launch, landing itself at number eight on the top-10 premium titles list. According to SuperData estimates, the game raked in $609 million digitally.
Free-to-play games once again generated the vast majority (78%) of games revenue, with Asian markets accounting for 59% of earnings.
VR game revenue was up 25% year-over-year mainly thanks to the release of Half-Life: Alyx. The game apparently "rejuvenated interest" in VR, and sold 1.9 million digital units in its first six months, and generated more revenue than all PC VR games combined in 2019.