Suda's Codename D has you fight monsters in "the hopes of restoring your lost self"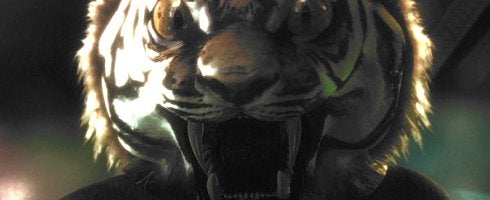 Goichi Suda has give out a couple small details on his Kinect title Codemane D to Famitsu, and when we say small, we're not kidding.
In the magazine, Suda and other developers chat to the magazine about creating games for Kinect, which to Suda, it means freedom "for the player, freedom of hands has the meaning of greater freedom and openness", and for Grasshopper Manufacture, " "a game design that reduces burden".
That's all well and good Suda, but what about Codename D?
Not much really. He revealed the action game was set in an amusement park where strange and atrocious creatures reside. That much we knew from TGS. However, this bit is a bit fresh: "Using Kinect, you become the controller and face off against enemies, clearing missions in the hopes of restoring your lost self."
"It's a no gun, no sword action game," reiterated Suda. "It's a game that will let you experience the invigorating feel that can be had because of Kinect."
It sure sounds interesting enough, but how are we supposed to fight men with Tiger heads without a gun or sword? Using our fists and wits? Possibly. We'll find out sooner or later.
Codename D is expected to be released next year as an Xbox 360-exclusive.
Thanks, Andriasang.