Seybold: PSMC to be pushed with an "aggressive approach"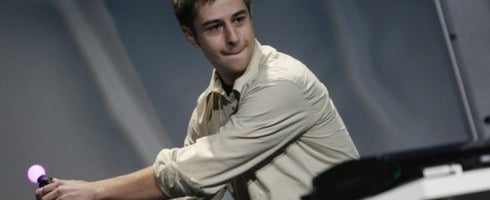 Head of comms at SCEA, Patrick Seybold, has told VG247 US editor Stephany Nunneley that the PlayStation Motion Controller will be "promoted" at release with an "aggressive approach".
Speaking last week, before full details on the Motion Controller are set to drop tonight, he also made note the system was "a step ahead of anything" currently or soon-to-be available, like WiiMotionPlus or Natal.
"While I won't comment on rumors of pricing for our product or anyone else's [referring to Pachter's $50 Natal remark], the PlayStation Motion Controller is revolutionary and a step ahead of anything currently on the market," he said.
"Its fast, precise and incredibly accurate. Our heritage at PlayStation is great games for all tastes, ages and genres and our motion control product will be executed, marketed and promoted in the same capacity with an aggressive approach."
Earlier tonight, Tiger Woods PGA Tour 2011 was announced to have support for the controller when it launches on June 8.
Arc - a codename for the device - is set to launch this fall, with a hard date likely to be announced tonight.
The peripheral will come in two parts, we've been told, with the other half likely to be a Nunchuk.
It'll also be the focus of a GDC session from Sony on Thursday, and is expected to be the focus of the off-site press conference the firm is giving tomorrow night.