Rockstar: We've made a full game in The Lost and Damned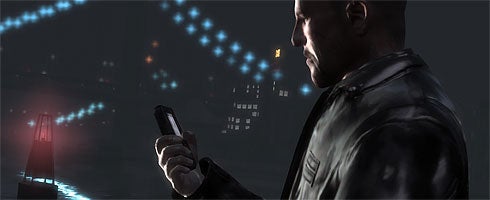 Rockstar dev boss Jeronimo Barrera has confirmed that GTA IV DLC The Lost and Damned - releasing tomorrow - is at the limit of Live's file-size restriction, and should be considered a full game.
"There's nothing ever been out like it," Barrera told Major Nelson in the first section of a two-part audio interview.
"We've done a full game in my opinion, in terms of the production quality and the new gameplay mechanics.
"We've literally reached the maximum memory size that we can do for DLC with Microsoft.
"You're going to get a lot of game."
Barrera, however, refused to put a play-time estimate on the content, saying only that players can expect "hours and hours and hours" of bang for their buck.
The exec also took the opportunity to snipe at other premium DLC, saying Rockstar had pushed the concept further than anything else yet available.
"That's not to say there hasn't been good downloadable content: obviously, there has been, but I find a lot of the time the stuff you can download to be more of an appendage to a game in terms of, you know, a new area opens up, or you can travel to another island, or something like that," he said.
"You know, it's cool, and it keep fans coming back, but [there's] nothing that's crossed story arcs and that's what we're trying to do, to push this, to deliver... a new experience, and I think we've hit it right out of the ballpark."
The full thing's through the link. Well worth a listen.