Rockstar: The Lost and Damned plot "exceeds what's out there is all other mainstream media"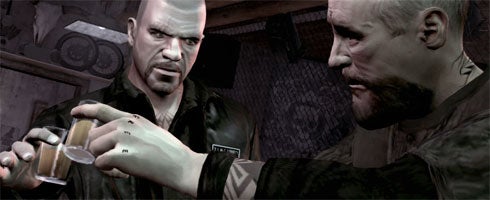 Rockstar dev head Jeronimo Barrera has said he believes The Lost and Damned script "exceeds" writing currently available in all forms of media.
"If you put The Lost and Damned up as a movie script, man, it'd be crazy," he said, talking in the latest Major Nelson podcast.
"We want the gamers to realise that there's a lot of super-talented people working on this stuff, and the quality and the calibre of their work, I think, exceeds what's out there is all other mainstream media."
Barrera went on to say that gaming as a medium should be reliant on plot and narrative.
"This medium needs to be driven be the quality of the content and the story," he said. "Some stuff ends up being so generic these days. We want to have something that stands up to all mediums."
He added: "Not to say there's anything wrong with aliens and space marines and all that stuff, but for us it's focussing on delivering quality, whether it's the story, the animations, the art."
The Lost and Damned, the first part of GTA IV's two-part 360-exclusive DLC package, released last week.