Resident Evil 7 shifts another 500K units in 2 weeks, latest movie brings franchise gross to $1B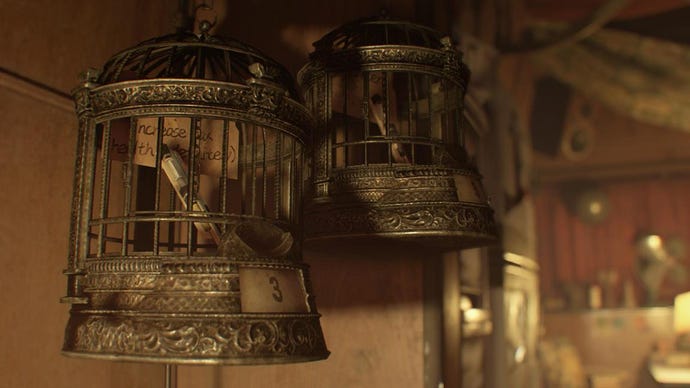 Resident Evil 7 is more than a flash in the pan.
Resident Evil 7: Biohazard has reached 3 million units shipped globally, Capcom has announced.
It's no GTA, but that's an increase of about 500,000 in the less than two weeks since we last got Resident Evil sales figures.
Although we don't have sell-through figures, it's a pretty respectable amount to be sending to retailers this many weeks on from launch, and suggests Resident Evil 7 is benefitting from post-release word of mouth, which generally leads to a healthy sales tail.
Buzz for the latest Resident Evil film may be helping, or perhaps it's the other way around; in any case, the Resident Evil film franchise has grossed over $1 billion worldwide, Capcom also announced. BoxOfficeMojo says latest entry Resident Evil: The Final Chapter has brought in at $120 million, 80% of which was harvested outside the US as is usual for the series.
Update: This article originally contained a laughably egregious error stating Resident Evil: The Final Chapter had grossed $1.2 billion. This is ... not correct.
"The Resident Evil film series boasts the all-time top box office gross of any film series based on a video game to date," the publisher said. It doesn't have a heck of a lot of competition, but don't ever let anybody tell you the Resident Evil movies are failures. They mint it.
Resident Evil 7 is available now on PC, PS4 and Xbox one. The PS4 build supports PlayStationVR, while the Xbox One has cross-buy with Windows 10 PC.