Red Dead Redemption 2 reviews round-up, all the scores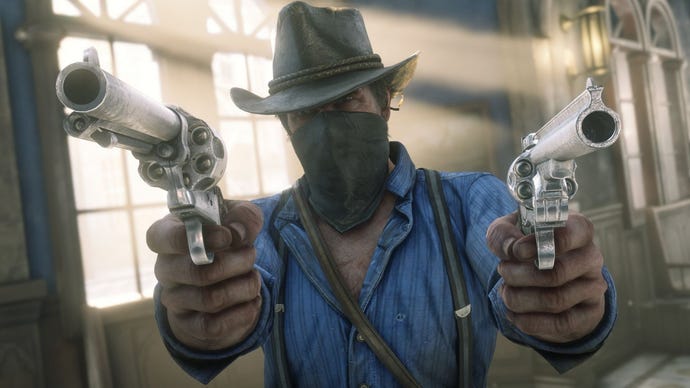 It's finally here, Rockstar's first new game in five years: Red Dead Redemption 2.
Red Dead Redemption 2's review embargo has lifted, and impressions are starting to flood the internet. Red Dead Redemption 2 is a prequel, set ten years before the events of the original game.
The story follows the Van Der Linde Gang, otherwise known as Dutch's gang, as they wrestle with encroaching modernity and the impending death of the wild west. Though John Marston does return, he's not the main character this time around. You'll be playing as Arthur Morgan for the entirety of the game's story.
If you haven't already gleaned this from watching any of the Red Dead Redemption 2 gameplay trailers, the game represents a big technical push for Rockstar. We recently interviewed Rockstar's director of technology Phil Hooker about the game's advanced AI and physics simulation.
Those of you with early access to physical copies can start streaming now, assuming you've downloaded the day one patch. Digital pre-orders go live later today/early morning tomorrow. Red Dead Redemption 2 requires around 100GB of free space, though, so make sure you delete a few things.
Red Dead Redemption 2's online mode, Red Dead Online, won't be scored today. The online mode's beta goes live in November, so all reviews below are strictly of the single-player portion.
Here we go. As always, scores are out of ten unless otherwise noted.
Red Dead Redemption 2 is out this Friday, October 26 on PS4, and Xbox One. Though a PC version has yet to be announced, it's pretty much a given a PC port is in development.