Pokemon Sword & Shield's producer explains cutting the National Pokedex from the game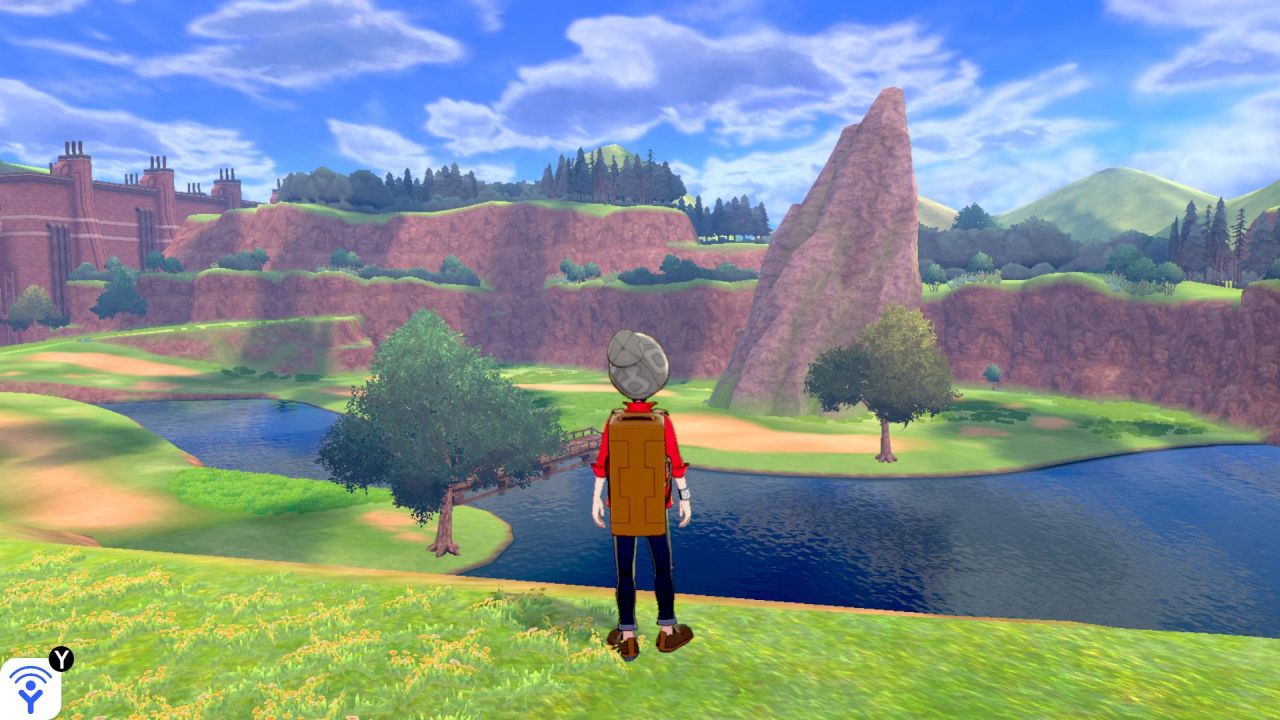 As the Pokemon community works through its rage about a major change for Sword and Shield, the game's producer has explained why the anger-inducing adjustment is necessary.
E3 held a nasty surprise for the most hardcore Pokemon fans. Alongside some pretty solid-looking new footage of Pokemon Sword and Shield in action, the show also carried with it a major new announcement: that this latest generation of Pokemon games will only include a regional Pokedex.
If that's all jargon to you, it's pretty simple to break down: a regional Pokedex only includes the Pokemon creatures found in the region of the Pokemon world that any given game is set in. So while there are over 800 Pokemon, the Alola region as featured in Pokemon Sun and Moon is only home to some 400 of them. In past games there was also a national Pokedex, however, which could be filled in by trading Pokemon over from other games set in other regions. Sword and Shield won't have that - whatever critters are native to the new Galar region will be all that can be caught, battled and bonded with in-game.
Fans are mad, flooding twitter with a hashtag dedicated to bringing back the national dex and posting "Gotta catch some of 'em" memes en masse. So it's no surprise that Pokemon Sword and Shield Producer Junichi Masuda has been fielding questions on the decision in interviews.
"We knew at some point we weren't going to be able to indefinitely keep supporting all of the Pokemon," Masuda told VG247 sibling site USGamer at E3. "We just found that Sword and Shield would probably be a good point to go back and reevaluate what would be the best selection of Pokemon that appeal to the widest audience while keeping into consideration the balance of the battle system."
Battle is one cited reason for now being the time to cut back on the number of playable, accessible Pokemon, alongside the fact that this Nintendo Switch entry marks the first time that a core, main-series Pokemon game is releasing on a home console.
"The biggest reason for it is just the sheer number of Pokemon. We already have well over 800 Pokemon species, and there's going to be more added in these games," Masuda explains. "And now that they're on the Nintendo Switch, we're creating it with much higher fidelity with higher quality animations. But even more than that, it's coming down to the battle system. We're making sure we can keep everything balanced and give all the Pokemon that appear in the games a chance to shine.
"It isn't just going to be all-new Pokemon in the Galar region Pokedex; there's still going to be a lot of favorites that fans will be able to bring over that they've adventured with previously. But yeah, it was pretty much just balancing and getting this optimal selection of Pokemon for the adventure we wanted to provide."
In the interview, Masuda also goes on to explain that the exact list of familiar Pokemon included has been decided based on the lore of the Galar region setting and consideration around Pokemon types for ensuring there's a wide variety to take into battle. We don't yet know how many Pokemon will feature in Galar's Regional Pokedex, but if it's similar to other recent games it'll be at least 400 to 500 creatures.
Pokemon Sword and Shield release this November - at which point you'll be able to catch most of 'em. Half of 'em. Something like that.