"We're upset too," says Payday 2 dev of PS3 and Xbox 360 shelving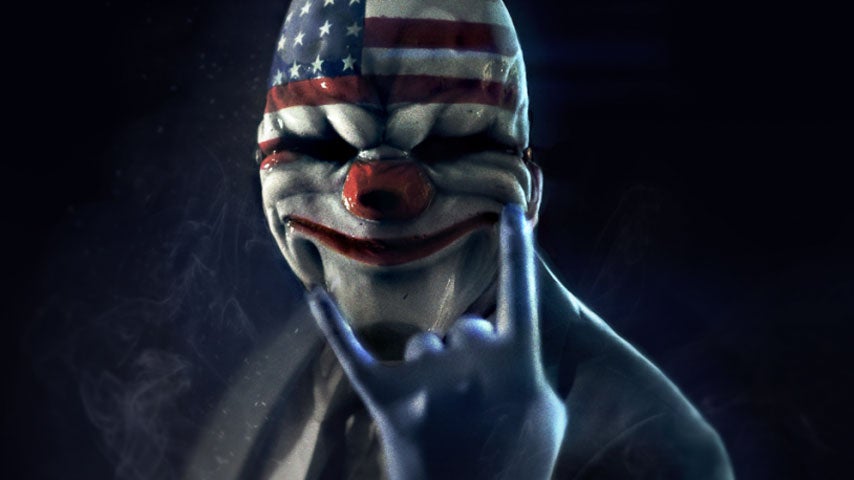 PayDay 2 developer Overkill Software has offered a few comments on the impossibility of continuing support on last generation consoles.
PayDay 2: Crimewave Edition was announced for PS4 and Xbox One back in February, and released last month.
In a Steam Community post accompanying the announcement, Overkill Software announced it would be discontinuing support for the PlayStation 3 and Xbox 360 versions. It was easy to miss and the subsequent announcement of a new publishing deal allowing Overkill to support Payday 2 until 2017 didn't help propagate the message.
As such, some existing players have only just now realised that there won't be any new patches or content drops for the co-op shooter. Now that the Xbox One version of PayDay 2 has overcome its launch struggles, the PayDay Twitter account is getting hammered by angry last-gen players.
"We know you're pissed. And we hate it too," the developer said in one instance.
"We're upset too, but it's impossible to do," it said in another.
In both instances, players were referred back to the Steam Community post. Here's the statement from that:
In connection with this, we have decided to retire the PayDay 2 update development on Xbox 360 and PlayStation 3. We wish we could provide more updates. For a long time, we've been looking at how we could add more updates from a technical standpoint. Sadly, we now understand that it's impossible to continue doing so.
We are confident that we have done everything we could cramming as much content we possibly could on both of the platforms. There are several technical reason as to why. For one, please understand that from a technical perspective, some of these consoles are almost a decade old. While trying to understand why we couldn't develop more content, we learnt that they don't have the fire power or memory to deal with 50 additional content updates that we have been developing for PAYDAY 2 after its release.
For those of you who play Xbox 360 or PlayStation 3 and have been looking forward to new updates, you'll be pissed when you hear this. We hate this too, because there's nothing we can do about it.
This doesn't seem to have satisfied those who were hoping for more heist action.
As the PS4 and Xbox One gain momentum we can expect more and more developers to drop support for the older boxes. They're both close to ten years old, now.
505 Games had offered a discount on the PS4 and Xbox One version during pre-order, but no loyalty bonuses or discounts, and no save file transfer - so you can't really blame last-gen players for not upgrading. It's an uncomfortable situation all round.