Payday 2's third chapter in the Silk Road campaign now available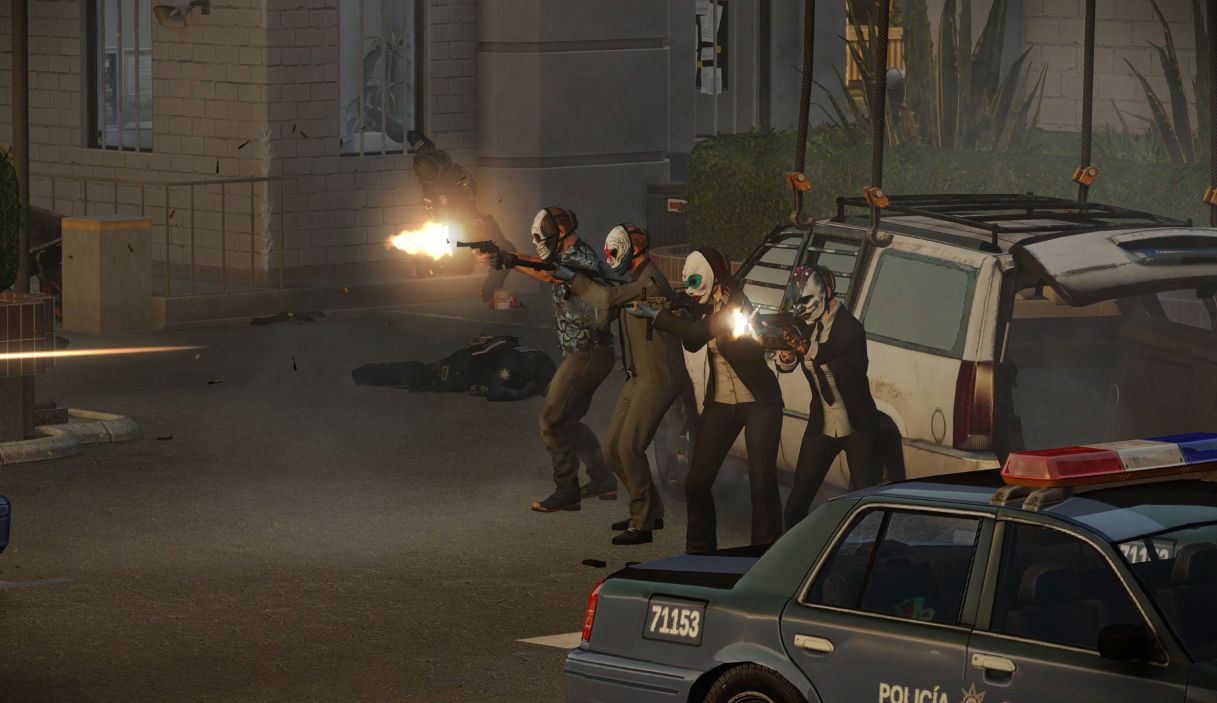 The third chapter in the Payday 2: Silk Road campaign is now available.
Starbreeze Studios and Overkill have released the next update for the Payday 2 Silkroad campaign and it's called Family Matters.
This is the third chapter and it adds the DLC Breakfast in Tijuana Heist, Fugitive Weapon Pack, and Weapon Color Pack 2. The DLC is priced at $6.99, $2.99, and $2.99, respectively.
A new feature, the Glove Selection System, has also been introduced and it is available to all owners of the game.
The Family Matters campaign contains the following updates:
Silk Road – Family Matters update (free for all owners of Payday 2):
The Glove Selection System
One new weapon color, plus two more that are unlocked by playing the Breakfast in Tijuana Heist - owning the DLC is not required.
Paid DLC
Breakfast in Tijuana Heist: A new heist continuing the storyline from the second chapter - $6.99
Fugitive Weapon Pack: 3 new weapons (plus an akimbo option) and 12 new weapon mods -$2.99
Weapon Color Pack 2: 20 new colors for customizing the appearance of your weapons - $2.99
All three DLCs available separately, or as part of the Breakfast in Tijuana Bundle at $9.99