Pachter on Splinter Cell: "You will see those games on PS3"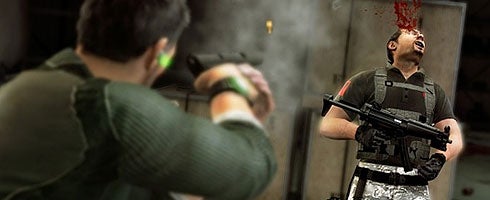 Hey, Ubi! You can keep saying it's not true, but no one's listening!
Despite an unending stream of claims to the contrary from Ubisoft, the world appears to be unswervable on the logic that Splinter Cell is coming to PS3.
"As far as Splinter Cell [goes], Ubisoft gets it," said Wedbush Morgan's Michael Pachter, speaking of platform exclusivity deals in the latest GameTrailers Pach Attack.
"Probably a minimum six months, perhaps a year exclusivity on 360, but you will see those games on PS3 as well."
It's not specific whether or not Michael's talking about Conviction, but Ubi has constantly said the just-released chart-topper is a 360 console exclusive.
"Ubisoft is very good at negotiating rights to bring the game out later on a different platform," Pachter added.
Earlier this month, Conviction boss Maxime Béland told VG247 of the series's possible future on PS3: "We'll have to see what decisions are made by Ubisoft's management in the future. The decision for Conviction was purely a business move. Microsoft have been wonderful in their support for Conviction."
Ubisoft said on its Twitter feed on Friday that "Splinter Cell Conviction is exclusive to Xbox 360".
Next: someone says Splinter Cell Conviction is coming to PS3.