Nier Automata: Game of the Yorha Edition coming in February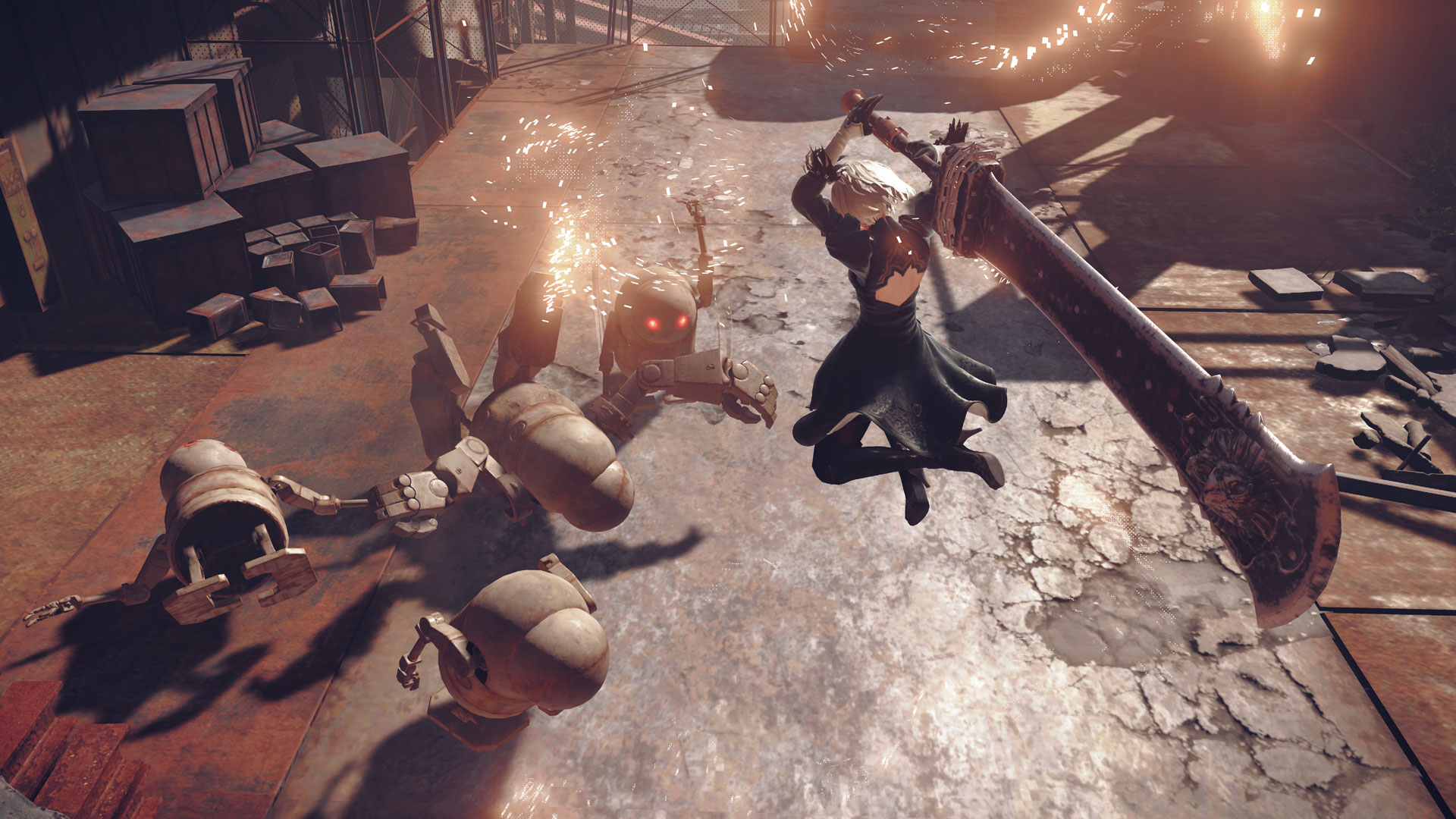 Nier Automata is getting a game of the year-style edition, called Game of the Yorha Edition.
Yorha is, of course, the name of the in-game outfit responsible for creating the androids, which you play as in the game. Nier Automata: Game of the Yorha Edition launches February 26 on PC, and PS4.
This version of the game comes with all previously released DLC, as well as the base the game. This includes the 3C3C1D119440927 DLC, the four extra pod designs (Grimoire Weiss Pod, Retro Grey Pod Skin, Retro Red Pod Skin, and Cardboard Pod Skin), and the Machine Mask Accessory.
The DLC didn't add any extra story content, however, so you're fine getting the standard edition today if you don't care about those other extras. Square Enix also revealed that those getting the PS4 version will receive a new dynamic theme, 15 PSN avatars, as well as the Play Pod, and amazarashi Pod skins in-game.
On Steam, you'll instead get two new wallpapers, and the Valve head accessory in-game. In celebration, creator Yoko Taro had a message to fans:
Attention all androids:

We interrupt your regularly scheduled programming with a special message direct from @yokotaro... pic.twitter.com/IE9seYUBzH

— NieR:Automata (@NieRGame) December 11, 2018
Xbox One's Become as Gods Edition already includes the same content. So far, Nier Automata sales have topped 3.5 million copies shipped, and sold digitally.