New Sledgehammer CoD title "will broaden the audience", says Activision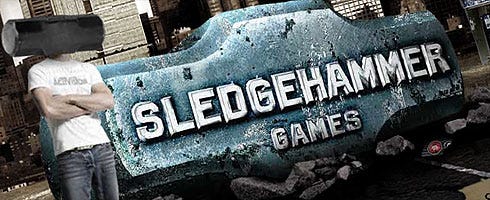 Activision COO Thomas Tippl has said that the upcoming Call of Duty title from upstart Sledgehammer Games will "broaden the audience".
Speaking with the LA Times, Tippl said the studio - headed by ex-Visceral heads Glen Schofield and Michael Condrey - will bring an "innovative take" on the series.
He also reiterated, despite the firings of ex-studio bosses Vince Zampella and Jason West nearly two months ago, what Activision had previously said, by stating that Infinity Ward remains "central" to the Call of Duty franchise.
"Today, we have three studios working on Call of Duty," said Tippl. "We have Infinity Ward, which made Call of Duty 2, Call of Duty 4: Modern Warfare and Call of Duty: Modern Warfare 2. Then we have Treyarch, which will be releasing a Call of Duty game in the fall of 2010. Treyarch also developed Call of Duty: World at War and Call of Duty 3.
"And, most recently, we've added Sledgehammer in the Bay Area. We haven't yet announced the content of their game, but it's going to be an innovative take that will further broaden the audience for Call of Duty."
Not much has actually been said of the Sledgehammer CoD since its announcement in March other than it will be in the action-adventure genre, suggesting it may move away as a first-person shooter.