New Rage shots bring the goods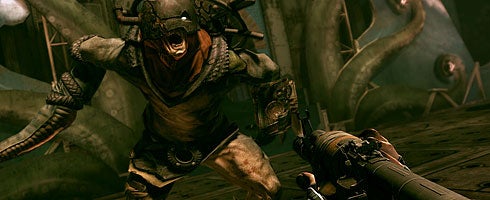 Bethesda's outed five new shots of Rage. They're amazing. Get them after the break.
The id Software shooter was one of four titles shown off last week at a pre-E3 Bethesda event we attended outside Paris.
Tim Willits, one of the developer's bosses, was there to show off the game for the first time on consoles, demoing the latest build on Xbox 360.
It left us speechless.
This one's missing 2010's boat, but id intends to make sure the game will release next year.
Shots are below. The game's set for release on PlayStation 3, PC and Xbox 360 in 2011.
Get our interview with Tim Willits here.