Netflix datamine seems to hint at Ghost of Tsushima and PlayStation projects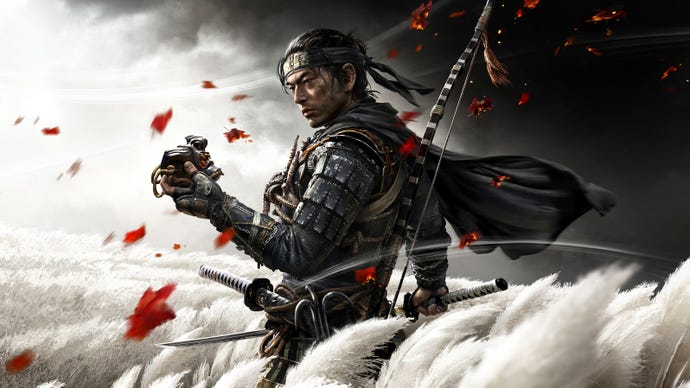 PlayStation-related images of both a DualSense controller and Ghost of Tsushima have been discovered hidden within the Netflix app, a dataminer has revealed.
more
Dataminer Steve Moser has posted evidence that appears to point towards Netflix's mysterious 'N Game' project that the streaming platform has been working on for a while now.
Images of both a DualSense controller and Ghost of Tsushima have appeared in the app, fuelling speculation that Sony and the streaming media company will form some sort of partnership related to gaming in the not-too-distant future.
"Netflix's gaming feature has a current working name of 'Shark' and is represented by this image in their iOS app: a shark fin," Moser revealed in their Tweets.
It stands to reason that Netflix may be gearing up to offer a service like PlayStation Now via its app. This would draw in more users for both companies and, and allow Sony to reach more people without PlayStation hardware in their homes, in theory. Earlier this year, we saw Sony confirm that PlayStation Now support for 1080p capable games is on the way – this could all be preparation for what comes next.
It should be no surprise that Netflix wants to elbow in on the gaming market; the company has already released games based on the Stranger Things IP, and it's seen massive successes with gaming-based series like Castlevania, Resident Evil, and The Witcher, to name but a few.
There's more to come in the future, too; we already know there's a Beyond Good & Evil project in the works, as well as a Splinter Cell anime series from John Wick's writer coming to Netflix, and more besides.
Could any of these launch alongside a more interactive, traditional video game experience, too? We'll just have to wait and see.