Monster Hunter Rise has shipped 5 million units in under a week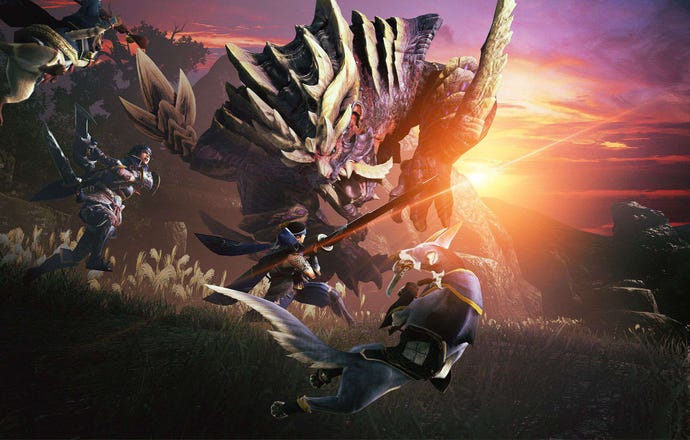 Monster Hunter Rise has proved incredibly popular around the world, with Nintendo Switch users flocking to the latest game in the series in droves.
In a new blog over on the official Capcom website, the developer and publisher boasts that the game has already shipped 5 million units globally, with its most recent launch's "strong unit sales growth" supported by "positive reception of game concept and new gameplay features".
As a result of the reception to the newly launched Switch exclusive, the Monster Hunter series has now surpassed 66 million sales in its lifetime. It's important to note that Capcom is only referring to units for shipped Monster Hunter Rise at the time of writing, and whist that typically aligns with eventual sales, we have no solid numbers on sales figures just yet.
These numbers are up 1 million from last week, too, proving the game's appeal is attracting players beyond just release day hype. Rise is now level with Monster Hunter World, which shipped 5 million units when it released in January 2018 on PS4 and Xbox One (adding roughly another 2 million copies on PC later).
That's not bad for Monster Hunter Rise, considering it's only launched on Switch for now (though it will be coming to PC at some point in the future, too).
It makes sense that the game has been such a hit when it comes to numbers – it's remarkably highly rated by both critics and fans.
In our own VG247 review, we praised the game's various innovations and adjustments to the traditional Monster Hunter formula, which presents a fresh take on a classic setup. It's appealing to newcomers and veterans alike.
If you're sharpening your blade and keen to get carving yourself, you can check out our Monster Hunter Rise guides at the link.