Monster Hunter World breaks its own Steam record, sales estimated at over 2 million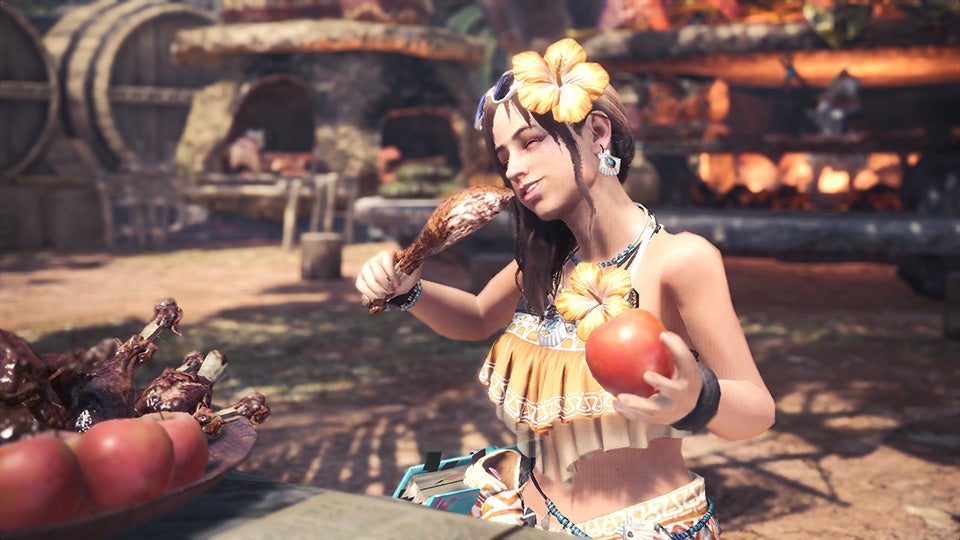 After becoming Steam's biggest launch of 2018, Monster Hunter World is now setting new records only days after launch.
On release day, the PC version of Monster Hunter World peaked at over 240,901 concurrent players on Steam. This was the highest for any 2018 game on release, and certainly Capcom's best ever launch on PC.
Monster Hunter World launched on a Thursday, though, so there was always a chance the numbers could get a nice boost on the weekend. This is exactly what happened over the weekend.
The game peaked at 334,684 concurrent (Steam Charts stats yet to catch up) players on steam, almost 100,000 players more than its launch day record. A decidedly impressive performance for a series once thought to be a niche, Japan-only game.
It was so popular, in fact, that it remained ahead of mainstays like Counter-Strike: Global Offensive over the same weekend.
Sony, and Microsoft generally do not reveal concurrent player numbers, so it's hard to say how this compares to PS4 and Xbox One at launch. But, you could sort of use this information to extrapolate the number of sales.
Steam Spy, which is obviously not as accurate as it used to be thanks to changes Valve made a few months ago, estimates that Monster Hunter World has sold anywhere between 2 and 5 million copies.
According to a ResetEra forum member with access to Steam Spy's premium service, the figure is closer to 2 million than it is to 5, at around 2,030,000 units. This is an estimate, of course, but it's certainly believable given the concurrent player numbers.
Capcom has yet to reveal PC sales numbers, but it did confirm that the console versions had shipped over 8 million units, which means the game is easily above 10 million units in sales after just six months.
If you're just getting started yourself, don't forget to bookmark our guides for starting weapon tips, and the best settings for achieving a solid 60fps.
For all of that and more, our massive Monster Hunter World is always here.