Metal Gear Solid 5: The Phantom Pain is getting horse armour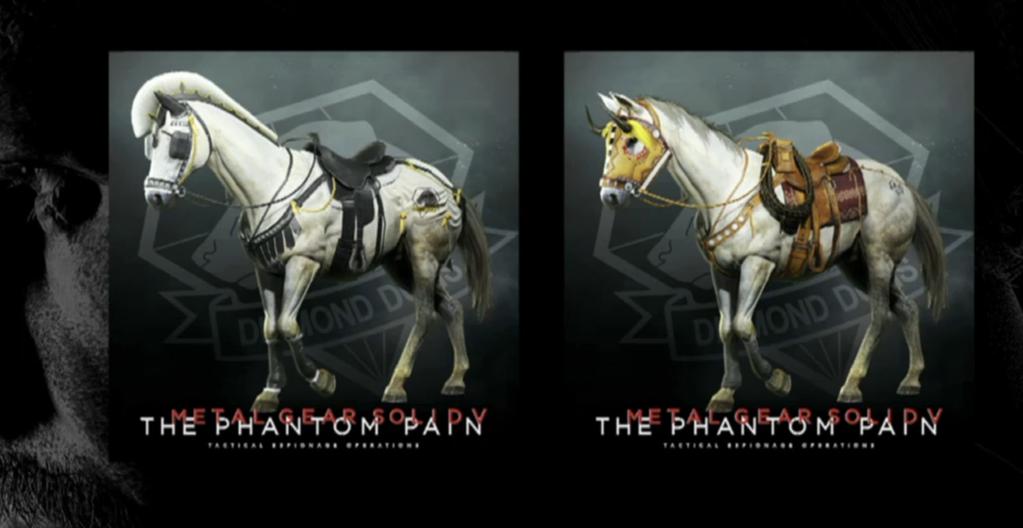 Metal Gear Solid 5 is getting some cosmetic DLC.
New armour sets for D-Horse and Snake were revealed at TGS 2015 for The Phantom Pain. The DLC add-ons come in a form of alternate costumers, including some classics from Snake Eater.
Let's start with the headline, D-Horse costumes.
Then onto two new costumes you can choose for any of your female soldiers if you play as them. The first is for The Boss and the other is Eva's outfit from Snake Eater.
There are also a couple of pieces for Snake. Here's his Snake Eater sneaking suit.
And finally, and perhaps the most disappointing one: a tuxedo for Snake. The tux was usually reserved as a reward for finishing the earlier games on certain difficulty levels.
Konami has yet to announce the price or date for any of these, but you can watch the TGS panel where all of them were revealed.