Metal Gear Survive UK week 1 sales down considerably compared to The Phantom Pain, Metal Gear Rising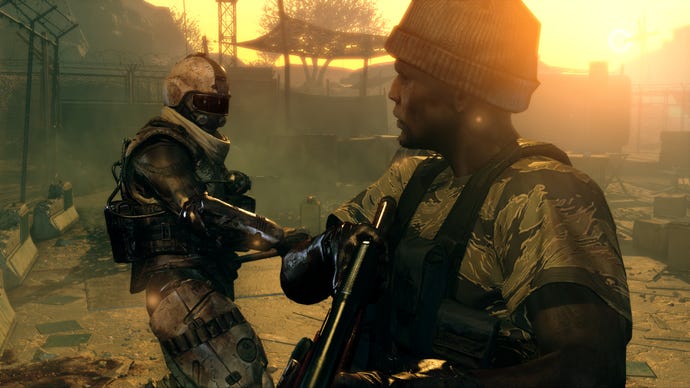 Metal Gear Survive has had a rough launch week, as far as UK charts are concerned.
Metal Gear Survive claimed the number six spot in its first week, but sales have been down compared to every other major Metal Gear release.
Survive sold 85% less copies in its debut week than Metal Gear Rising: Revengeance, the most recent spin-off. Compared to Metal Gear Solid 5: The Phantom Pain, the game barely sold 5% of that game's debut numbers.
This shocking performance was pointed out by GFK Chart-Track, and analyst Daniel Ahmad. Though digital performance could be better, Metal Gear Survive hasn't been doing well in concurrent player numbers on Steam, landing well outside the top 50, which typically reflects poor launch sales.
We'll have to wait for the monthly PSN charts to see if it fared better there. The rest of the top ten was made up entirely of non-new releases. Juggernauts like GTA 5, FIFA 18, and Call of Duty: WW2 continued to dominate.
More recent releases like Shadow of the Colossus, and Monster Hunter World also landed in the top ten. See the list below:
1- FIFA 18
2- GTA 5
3- Call of Duty: WW2
4- Monster Hunter World
5- UFC 3
6- Metal Gear Survive
7- Shadow of the Colossus
8- Mario Kart 8 Deluxe
9- Super Mario Odyssey
10- Assassin's Creed Origins