Mass Effect 2 team to move onto DLC post release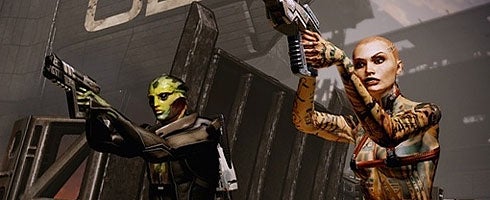 Mass Effect 2 project director, Casey Hudson, told GTTV last week that the whole Mass Effect team will switch over to the creation of DLC post launch, with the creation of many different types of content.
"As part of trying to build the game, as ambitious as it was, one of the things we weren't able to do technically was to have the support in the game itself for certain kinds of downloadable content," said Hudson. "So, it had to be a huge pack or nothing essentially was the issue. Now we've gone through and made sure that its technically possible to do a whole range of different kinds of downloads.
"Once we're done working on Mass Effect 2, pretty much the whole team switches into working on really cool downloadable content. That's where we like to listen to what fan feedback is for 'where do you want to go' and 'what kinds of things do you want to see.'"
More through the link, via D'toid.